Northern Ireland has been gripped by Euro 2016 fever over the past week, and it all comes to a head on Tuesday evening as they bid to make it past the group stage.
The Green and White Army have the unenviable task of taking on the World Champions, Germany, in Paris for a place in the last 16.
Michael O'Neill's men know that a point would be good enough to book their spot in the knockout round for the first time since 1958, and their place in Northern Irish folklore.
Last 16 in their sights
O'Neill began by saying, "This is as tough a game as we'll get at any point in the tournament, but the prize is massive – the potential to go to the round of 16."
He believes that taking "something from the game" would put his side "in a very strong position", regardless of whether or not that is a win or draw.
The manager feels "approach" is key to getting a good result, and that doing so in a "similar fashion" to that of the Ukraine win would be beneficial.
O'Neill also insisted that the squad "are really up for it", with a "sense of excitement" sweeping the camp after Thursday's historic win.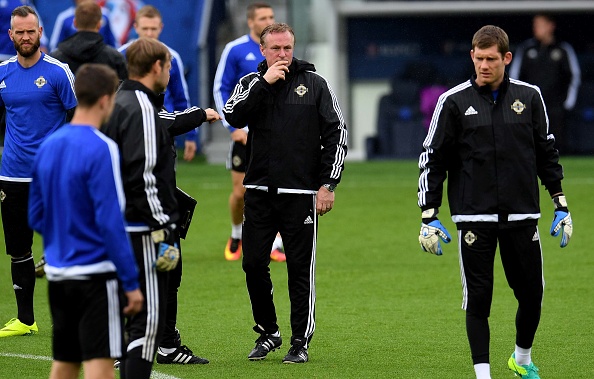 Savour the moment
Morale and momentum is key, says O'Neill: "I think you go into the game full of confidence given the level of performance and the result against Ukraine."
The manager also credited the "individual performances" as "fantastic" and a contributing factor to success, adding: "They're in the right frame of mind."
He believes the "moment" on Tuesday will be something that the players "really cherish" and O'Neill has "no doubt" his men have the "attitude" to "perform on the night".