Turkey face the Czech Republic as they look to pick up points for the first time this tournament. Turkey have failed to score a goal nor pick up a point as they lost 1-0 to Croatia and 3-0 to Spain. However if Turkey win today they will finish third in their group and so creating a very slim chance that they could qualify to the next stages.
Speaking to uefa.com Fatih Terim has expressed his desire for his team to play their own way and hopefully then pick up points, while he also praised his backroom staff.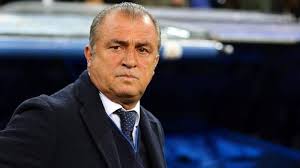 Terim hopes to finish well
With no points under their belt the Turkish manager hopes that his team can finish this stage with a win. Terim, who is serving his third stint as Turkey coach, knows a lot about tournament football commented that, "things like this can happen at such tournaments", he added that he knows "[Turkey] played badly" and that "brief periods of playing [their] own style [isn't] enough". Terim then expressed his hope for Turkey to continue and "make up for our deficiencies and have other aims". Terim also added that while Turkey "know each one of [their] opponents" the Czech Republic can say the same. Terim hopes that his players can "execute [their own tactics] more aggressively" and so finish the tournament in a more positive way and make up for the bad start.
Praise for his backroom staff
Terim's assistants consist of three ex-players, all who helped Turkey reach the semi-finals in 2008. They are Nihat Kahveci, Tuncay Sanli and Tumer Metin. Terim knows that this choice was a "surprise" but commented that he "always liked giving chanced to young coaches or former players in the backroom staff" before adding that these players are "worthy" of the opportunity. Terim continued to praise the trio by adding that, "they are really important for communicating with the players" and that "they have brought a different colour, energy and dynamism to the side".