Roy Hodgson insists that England did enough to top Group B, despite finishing behind Wales.
The England boss revealed that, despite reports, he did watch England's potential opponents while his assistants watched the other Group F game at the stadium.
After a 0-0 draw to Slovakia and Wales' win against a weak Russia, England failed to top a relatively easy group. Hodgson remains insistent that the Three Lions' performances deserved more than their second place finish.
Hodgson suggests England "did enough to win the group"
Hodgson told FATV that he 'honestly' felt that England "did enough to win the group, but we obviously didn't" so they now face Iceland, rather than Northern Ireland whom Wales will play in the second round of Euro 2016.
Iceland pose a challenge, not a huge one, however. The real issue, though, is that should England beat Iceland and progress to the quarter-final, Hodgson's side will play the hosts, and one of the favourites, France.
"That probably was more in line with our thinking of how it would pan out," said Hodgson, "and now we just have to prepare well for that game."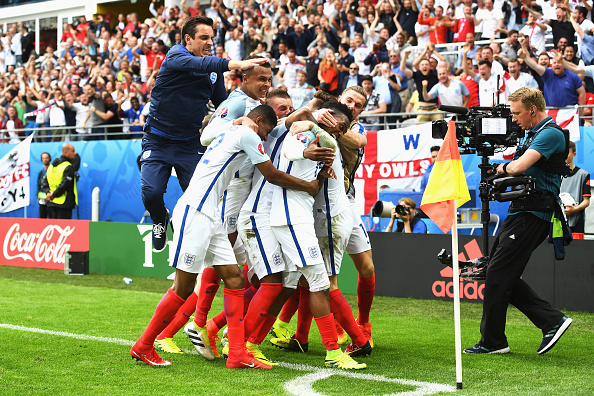 Hodgson has come under great criticism for changing six players from the side that beat Wales in the final minute in the game against Slovakia. Captain, and all-time record goalscorer, Wayne Rooney, was rested alongside both full-backs and Harry Kane, Raheem Sterling and Dele Alli.
Hodgson insists England deserved more victories
"Results are what matters but the performances weren't matched by the results we got in the games," Hodgson reiterated. "But now we have to accept second place," which has left them on the harder side of the draw.
Despite Hodgson's arrogance costing England one of the easiest routes to the semi-final for many tournaments, he told FATV that "the mood in the camp is good because this team are confident they are capable of beating any team on their day."
The 68-year-old also dashed suggestions that he had not watched England's potential opponents. They'll face Iceland in Nice on Monday, June 27th. The boss said that he and some of his team "were watching the Portugal - Hungary match at the hotel and making notes on Hungary, mainly" while his other assistants "Dave Watson and Gary Neville were watching Iceland - Austria in Paris, so we had all bases covered."