Thnak you for joing me for VAVEL'S coverage of Croatia - Portugal, you can follow me on Twitter @Danialkennedy95 and until next time have a great evening !!
It was a poor game throughout with few chances but Quaresma proved the difference in the end as they will face Poland in the last eight
Portugal go through !!! It is quite an upset as Portugal aare through to the last eight
FT- Croatia 0-1 Portugal
121' - Header up and Vida tries to volley home but glances wide and that should be that
120' - Two minutes added time
115' - WHAT A MINUTE Croatia hit the post through Peresic and Portugal break up field with ball coming to Ronaldo nad his initial shot was saved but it comes back out to Quaresma who taps home with his head PORTUGAL STOLE IT
114' -GOAL Portugal 1-0 Croatia
112' - Vida goes up fpr the header but manages to put it wide still 0-0 has penalties written all over it
109' - Croatia sub wwith Rakitic coming off for Muscat
107' - Another sub with Silva coming off Danilo
105' - Croatia kick-off the second period of extra-time
22:13 - The drought continues with a solid chance yet to be produced
HTET - Portugal 0-0 Croatia
105' - one minute added time
94' - Ball over the top to Peresic but his glancing header is just over the target
92' - Modric brought down by Sanches around 35 yards out from goal
90' - Portugal kick-off the first period of extra-time
21:52 - Extra-time coverage to follow very shortly
21:51 - Another last 16 match will go to extra-time for the second time today, and it is no surprise as both sides have been very poor going forward with Vida having the best chance of the second period
FT - Croatia 0-0 Portugal
90' - Three minutes added time
88' - Croatia sub now with Mandzukic coming off for Kalinic
87' - Another sub for Portugal with Mario coming off for Quaresma
77' - Carvalho booked for his foul on Peresic
70' - 20 minutes to go and Portugal have started to come into the match but still no real opportunity that stands out from either side still 0-0
61' - Srna's ball looks for Mandzukic but finds Vida but just wide
60' - Hour gone and game hasnt improved much with Sanches having the only real chance so far 0-0
56' - Sanches has his first opportunity as he plays the one-two but drags the effort wide
49' - first sub for Portugal with Gomes coming off for Sanches
45' - Portugal kick-off the second period
20:48 - VAVEL will return with the second half coverage very shortly
20:47 - Very poor 45 minutes from both sides, with half-chances for both Pepe and Peresic but nothing else to report
HT- Croatia 0-0 Portugal
41' - Little under five minutes until the break and nothing to report been a poor half of football
36' - Free-kick in a decent position for Rakitic....... but comes to nothing
30' - 15 minutes to play and both sides are starting to get into the game with chances for Pepe and Peresic but remains goalless
29' - Peresic runs onto the ball and gets inside but his shot hits the side netting
24' - Free kick in for Portugal which finds the head of Pepe but he does poor with the effort and puts it over
20' - twenty minutes gone and still no real opportunity for either side with the majority of play been in the middle of the park 0-0
11' - Ten minutes gone and no real opportunity from either side. 0-0
1' - And we are off !
19:15 - Porugal have made some interesting changes with Southampton duo Cedric and Fonte start in defence while Adrien Silva makes his tournament debut in midfield.
19:15 - Croatia revert to the starting XI from their first two matches, with Modric and Mandzukic returning.
19:14 - Portugal starting XI: Rui Patricio, Cedric, Pepe, Fonte, Guerreiro, Carvalho, Gomes, Adrien, Mario, Nani, Ronaldo.
19:14 - Croatia starting XI: Subasic, Srna, Corluka, Vida, Strinic, Modric, Badelj, Brozovic, Rakitic, Perisic, Mandzukic.
19:13 - Team news to follow very shortly
19:11 - Croatia seem the favourite for this clash and the winner of this tie will face Poland after their penalty shoot-out win over Switzerland
19:10 - Hello everyone I am Danial Kennedy and welcome to VAVEL's coverage of Croatia - Portugal
Their most recent meeting came back in 2013, and it was only separated by a single goal, with Ronaldo giving them a 1-0 victory over the Croatians.
Portugal have the upper-hand in terms of previous meeting between the two sides as they have won in their last three matches, without conceding, which included a 3-0 win back in 1996.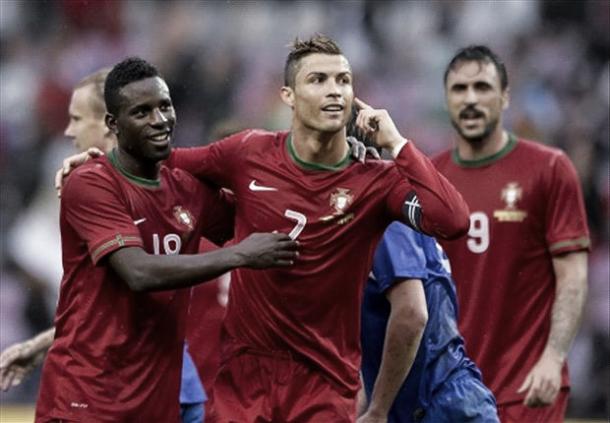 He continued saying that Cacic's side have had a "little bit more rest time" and Santos said that he would of "liked more time" but said that there is "no point crying over spilled milk."
Portugal coach, Fernando Santos said that "stats mean nothing" as "two very strong sides" come head-to-head and his objective is to "try and win" against a side with "immense quality" but believes that his side can "beat Croatia."
They were shocked by a draw with minnows Norway, and then a goalless draw with Austria which left them with a must-win contest Hungary. It proved to be one of the most dramatic group matches, with Zoltan Gera giving the Hungarians the lead before Nani equalised. Balazs Dzsudzsak give his side he lead twice but a Cristiano Ronaldo brace managed to save a point and place in the competition.
Many would of said that Portugal would have been favourite's to qualify as winners of Group F, but Portugal have struggled their way to been one of the best third-placed sides.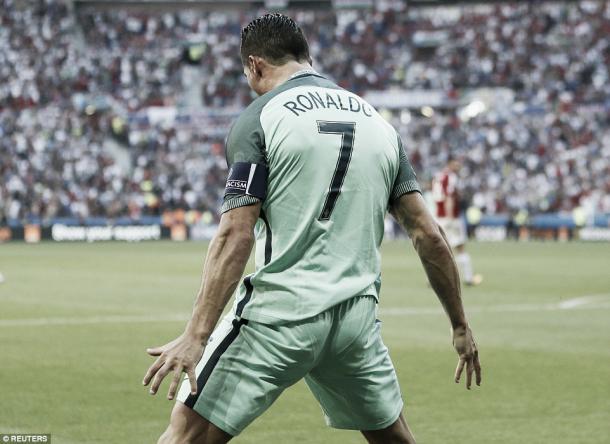 He continued saying that it was "make-or-break kind of match" and that this last 16 will only send "one of two excellent teams" into the last eight with the other been "sent home."
Cacic told uefa.com that Croatia are taking on a team full of "extremely talented individuals" and despite not been "exceptionally impressive" in the group stages, Cacic believes they "really played well" and were "dominant" in matches and created "many opportunities."
However, they managed to top Group D in some style, as they pulled off a late win over current champions, Spain. Alvaro Morata opened the scoring before Nikola Kalinic equalised before half-time, but it was Cacic's side came out on top and it was Ivan Peresic who managed to score a winner to seal the group.
Ante Cacic's side were considered one of the dark horses of the tournament, and were very impressive throughout the group stages, but a late 2-2 draw with the Czech Republic seemed to have shook them slightly.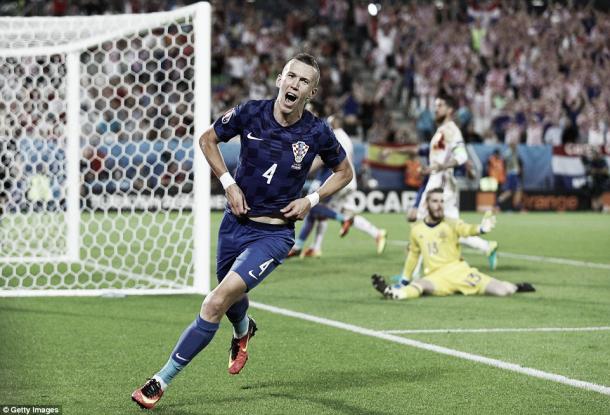 Croatia have emerged as one of favourites to go all the way, whereas Portugal are on the opposite end of the spectrum having struggled in the group stages.
Hello everyone and welcome to VAVEL's coverage of the late clash in the last 16 of Euro 2016 between Croatia and Portugal. This clash will kick-off at 8pm BST, so stick around with us for team and build-up to the game at the Stade Bollaert-Delelis.