Poland manager, Adam Nawalka is hoping to take his side into the last eight of Euro 2016 on Saturday evening with Switzerland standing in their way.
His side finished joint top of Group C, and Nawalka will be desperate to take that form and momentum into the round of 16 meeting.
Defensive work is key
Nawalka began by saying, "We're very well prepared – physically and mentally – and we'll try to implement our tactical game plan in this match."
He feels his squad is "well aware" that a "great chance" has presented itself to earn an "excellent result" during these championships.
In preparation for the finals, Nawalka admitted they "worked very hard" to get their "defensive play" up to scratch, adding: "It's worked out well so far."
The Poland boss believes finding the net could take them to the next level, "We've got the right results. Now we want to improve how we take our goalscoring chances."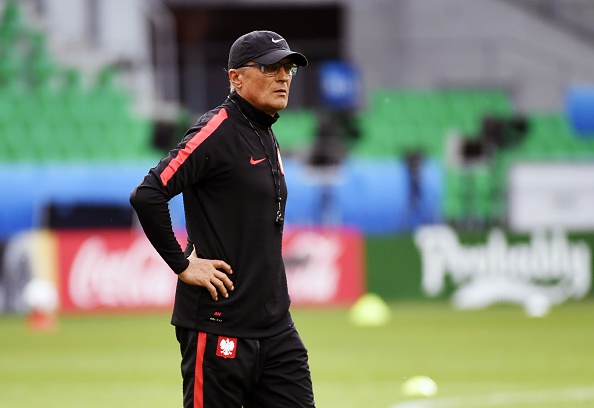 No concerns over Lewandowski
Despite his star not finding the net, Nawalka isn't worried: "We don't have a single problem with the fact Robert [Lewandowski] hasn't scored a goal. He's doing a great job."
The manager credited Robert Lewandowski for adapting to a "new role" very well, continuing: "We're a team where everyone understands each other."
Nawalka explained his pride in the team, "We're creating new history for Polish football. We want to work towards genuine success with our efforts."
He feels their "history is great", but added, "What's most important is to use the potential of the players at our disposal."