Croatia coach, Ante Cacic, has said that upcoming last-16 clash with Portugal is "make-or-break" for the country.
Don't be fooled
​Cacic's side surprised many, topping Group D after their 2-1 win over current champions, Spain. Portugal were on the polar opposite in terms of form, drawing all three games, but Cacic admitted that there is no easy games at this stage of the competition.
Cacic told uefa.com that it is a "make-or-break kind of match" as there is "no easy opponent" and believes that they have "toughest" opponent, as Portugal are a team consisting of "extremely talented individuals" who despite not been "exceptionally impressive" in the group stages but still "played well" as they were the "dominant team" and created "many opportunities."
He continued saying that his side were in what he believed was the "hardest group of the tournament" and progressed and believes there is "no reason" why they cant go through here as their "quality, togetherness and character" and are "looking forward to this challenge."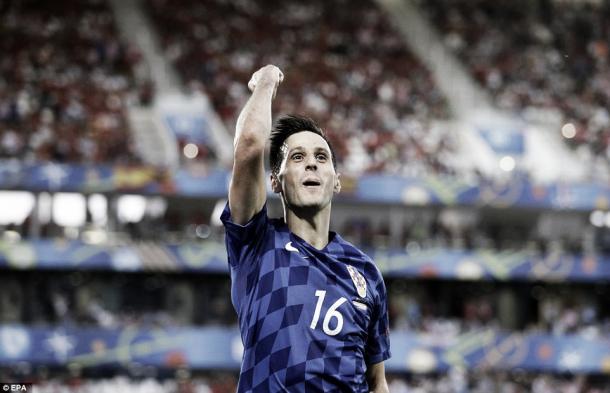 Could have been easier
Many will be considering Croatia as one of the outside favourites to go the distance, especially after their recent performances, but latest goalscorer, Nikola Kalinic said that he wished that they received a easier last-16 tie.
He said that Croatia could have done with "easier opposition" but believes that if they play like in the "group stage" they will have a "great chance of progressing."
Kalinic continued saying that believes that they are "one of the best teams" at the tournament, and believes that it is a "chance of a lifetime" to succeed but will "only be remembered" if Croatia do "something big."
Croatia will take on Portugal at the Stade Bollaert-Delelis, Lens on Saturday, June 25, with kick-off at 8pm BST.