Before Euro 2016 got underway, many people were claiming Belgium were the potential dark horses of the tournament.
However, since Marc Wilmots' men have made it through to the last 16, people don't seem to feel too confident about their chances, despite having a seemingly easy potential passage to the final.
On their first step of reaching that final, they must beat a stubborn and plucky Hungary side in the last 16 in Toulouse on Sunday.
Many supporters believed they would not stand a chance being alongside Portugal and Austria in their group but the Hungarians topped their group and are yet to lose a game at this year's tournament.
Belgium's talent - too many individuals or a collective?
After matchday one it looked like Belgium may be heading down the familiar path of exiting a competition earlier than anticipated. However, two good wins in their final two games meant they finished second, only behind Italy on goal difference.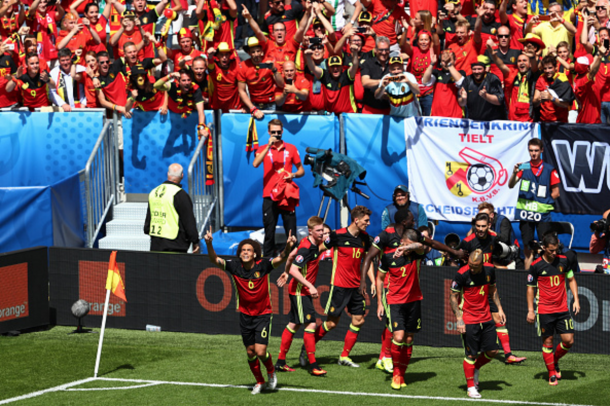 There is no doubt that Belgium have fantastic individual talent. Romelu Lukaku, Eden Hazard and Thibaut Courtois are three of the biggest names in the Premier League and could potentially walk into any side they wished on their day.
Despite this, Belgium never seem to be able to put these performers to good use. Could Marc Wilmots be blamed for not getting the best out of the players or have they just not played enough international football as a group? Whatever it is, they must put it to one side and take advantage of a very kind tournament draw to ensure they progress.
Euro 2016's real dark horses?
A lot of people may have been claiming Belgium had an excellent chance of winning Euro 2016 but even the most die hard Hungary fan probably wouldn't have predicted the same for their team. However, they are one of only a few teams that are yet to taste defeat in the competition.
The way they conducted themselves as they went on to collect five points from their three games means they have to be respected when they play in the last 16 this weekend.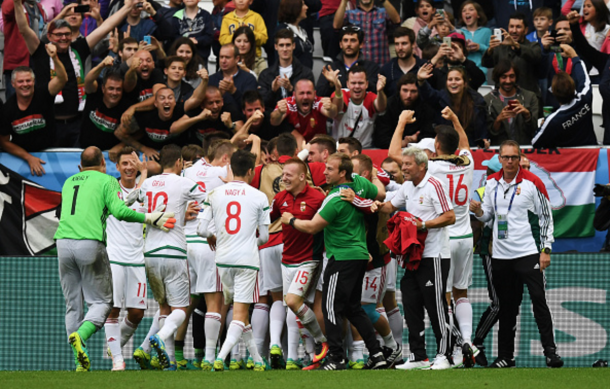 The key man for Bernd Strock's side may be veteran Zoltan Gera but there is no doubt that the focus will be on another veteran, in the form of tracksuit bottom-wearing goalkeeper Gabor Kiraly. The 40-year-old has attracted a lot of attention during the tournament.
The head-to-head history
These sides have met 12 times in the past and Belgium have came out on top in eight of those ties. The stats don't get much better for Hungary fans either.
Belgium have not lost to the Hungarians since 1958, in an international friendly. Since then, the two teams have faced off eight times but Hungary have found no luck.
The last four games have ended in Belgian wins, however the sides have only met once since 1994. That game was back in 2009 and Belgium won 3-0. Marouane Fellaini, Kevin Mirallas and Thomas Vermaelen were the scorers.