Northern Ireland manager Michael O'Neill was devastated by his side's cruel loss to Wales in the last 16 of the European Championships on Saturday evening.
The team did not get what they deserved, says O'Neill
Wales won the game 1-0 due to a late own goal from Gareth McAuley who had to get something on the ball or else it would have been a goal anyway. It was a real kick in the teeth for the team as they played really well during the game and it was so cruel to lose is such a way.
O'Neill showed his disappointment at the loss and feels that his side did not deserve to lose the game and felt sorry for McAuley.
O'Neill, speaking about the loss to Wales, said he "felt it was a very tight game" so to lose the game the way the team did was "very, very cruel". The manager though was proud of his team for what they did in the competition saying "not many people gave us a chance to do anything in the tournament" as many predicted the team to not win a game but they did.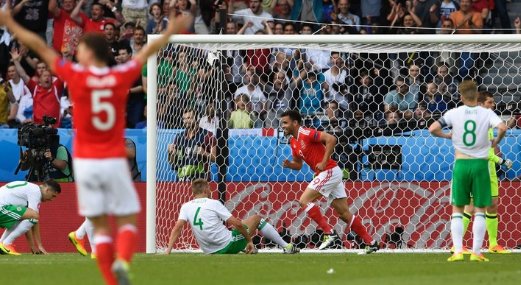 The manager continued to say though that it has been a "fantastic experience for everyone" in France as the team has done the country proud but he feels the team did not "get what they deserved" as he felt they deserved to be in the quarter-finals.
O'Neill defends McAuley
O'Neill was right to be proud of what his side achieved as they exceeded many people's expectations and the team has done everyone proud. O'Neill also refused to blame McAuley for his own goal saying he was right to go for the ball.
The coach was asked after the game about McAuley's own goal and he replied saying "I'm not going to point the finger at him" as he was right to try and stop a certain goal. In the group stage McAuley was outstanding and was just unfortunate on this occasion and O'Neil says that he has "been great for me over the last four years."