Joachim Löw was still not happy with his Germany side, despite their convincing and comfortable 3-0 win over Slovakia, as he called for improvements to be made.
The Germans finally came alive in Euro 2016 - after a somewhat unconvincing showing in the group stage - to book their place in the quarter-finals.
Jerome Boateng, Mario Gomez and Julian Draxler all found the net during the victory, which sets Germany up to face either Spain or Italy for a semi-final spot.
Pushing for perfection
"Of course, like any other side, we've had our problems getting into the tournament," Löw told UEFA.com after the game.
He believes that there are "a lot of tactics" during the initial phase of the tournament, as "teams can go through with three points" and naturally play with more caution.
"With all due respect to Slovakia," Löw continued, "This is no pointer that we are going to dominate this tournament."
In fact, despite such a good showing, the manager was keen to emphasise that they are "going to have to improve" to "have a say" in the upcoming games.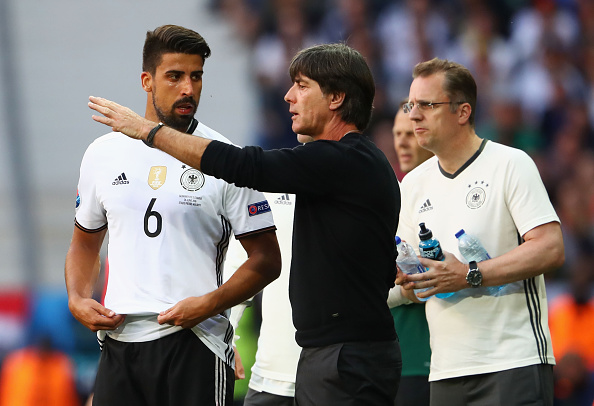 Attentions turn to the last eight
Löw said, "We can't give our opponents any space in the next game and we have to take our chances as we won't get as many."
The World Cup winning coach admitted both Italy and Spain "are among the favourites" to be crowned Champions in mid-July.
He commended the Italians on their "incredibly strong" back-line, but also for having "a very good attack", which the Germany manager felt was on show in the first two games.
"The Spanish have the best attacking game we've seen over recent years," Löw concluded. "The two sides differ but they are both real favourites."