Croatia coach, Ante Cacic, has said that he is "really sad" at his side's exit from Euro 2016, after their 1-0 defeat to Portugal in extra-time.
Had the chance to go all the way
Croatia had impressed many, and were expected to be favourites to proceed through to the last eight against Portugal.
It was a prolonged contest, but it was Portugal who came out on top thanks to Ricardo Quaresma's strike, and Cacic shared his disappointment at his side's exit.
He told uefa.com that he thought "everything was perfect" expect the "lack of a goal" and said that there are "many times" that the "best team" don't "win" and believes that it is "what happened."
Cacic continued saying that they were "more aggressive" and "tried to score" but were beaten by a "high-quality team" with a "lot of experience" and believes that they could be one of the "tournament favourites."
Talking about the result, Cacic said that he was "really sad" as he believes they had a "great chance" s the tournament and if they won, he said that would have had a "really clear path" but said that "football isn't always fair."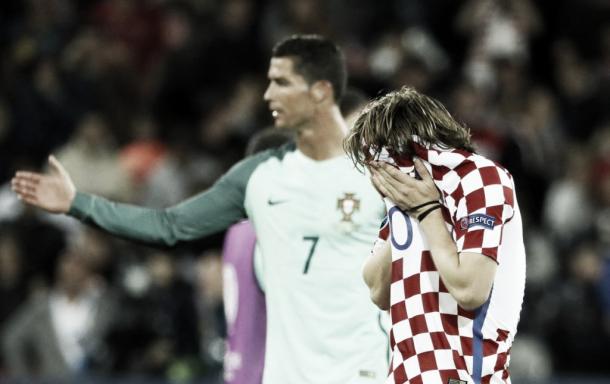 Shouldn't be going home
Many would have considered Croatia as one of the favourites to lift the trophy, and two of their brightest stars, Ivan Rakitic and Luka Modric, shared their amazement at their exit.
Rakitic told goal.com that they "don't have a clue how they scored" and said that football is the "dumbest thing in the world" sometimes as he believes that it is "impossible" for the "better team" to "go home."
He continued saying that he didn't know why thing "go against" Croatia as he believes they "played great" throughout the "whole tournament" and "cant believe" they "have to go home."
​Modric said that they "all agreed" that the "better team has to go home" and "played well" throughout the "whole tournament" and "don't deserve to be out."
He continued saying that Croatia "dominated" and "created chances" and believes Portugal won from "some lucky counter attack."