Belgium captain Eden Hazard believes his performance during the 4-0 win over Hungary in the Last 16 of Euro 2016 was his best as an international footballer.
The 25-year-old scored a sublime solo-goal and also claimed the assist for Michy Batshuayi's goal in the second-half as Marc Wilmots' side turned on the style.
Toby Alderweireld opened the scoring at Yannick Carrasco rounded off the scoring during and impressive display in Toulouse to set up a quarter-final match with Wales.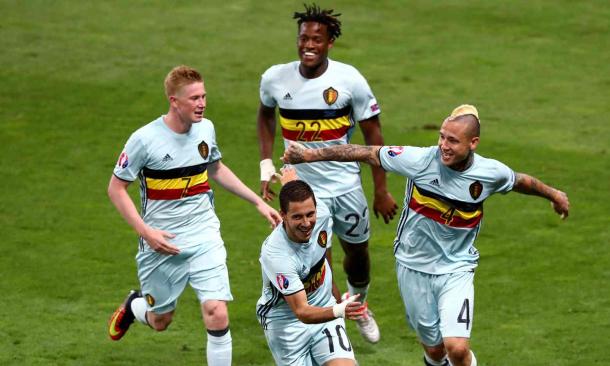 Sublime performance from Hazard
Hazard created four opportunities for his side to score during the game, and proved to be a thorn in the Hungarian side, and he felt that his performance was close to perfect.
After he was asked if it was his best Belgium performance, he replied: "Yes. I had a lot of desire to win."
The Chelsea man said it was a "good evening" for his country, as they scored goals, created chances and Thibaut Courtois "got his clean sheet".
"Maybe it was not the best opponent, but they were still a tough side to play against. It will be hard to improve on the performance as it was almost perfect," Hazard said in his post-match comment. "We played well."
Belgium knew that Hungary were a team with a lot of quality, who defended well, according to the midfielder, and he knew his country had to be "patient" to score.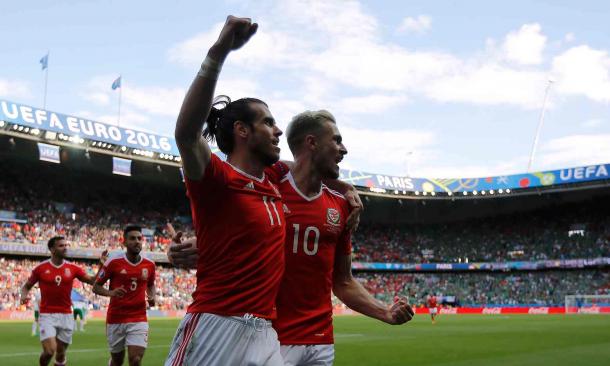 Wales game won't be straight forward
Hazard believes playing Wales in the next round will be a tough challenge, a side that claimed four points against them during the qualifying stages for this tournament.
"The further we get, the opposition will become tougher," he said.
"We are lucky enough to play in Lille. I know the city very well – if not the stadium as I didn't play there – so I will be very proud."
The Belgium star labelled the Welsh as a "trick side", because they are a "very compact unit" but Belgium "didn't have many chances" in the two games in qualification.