The commonality of 'bad performance' within the England football mandate is a rather tricky conclusion to draw upon. Particularly within the realm of major tournament football.
Yet, on a sultry summer's evening in the south of France, The Three Lions reached the unfathomable of ignominies once more, only this time it was Iceland's turn. Such a level decried the resignation of manager Roy Hodgson within minutes, as it transpired.
But on this night in Nice, the question remains was this the darkest of dark hours for the national side yet?
Golden era has passed with little success
In the past, English football has been synonomous with glorious failure. But since 2006, the term apropo is merely 'failure'. Almost in-glorious.
In the so called 'golden era' for the English national side, that boasted the likes of Alan Shearer, Michael Owen and David Beckham, The Three Lions reached three quarter' and one semi-final, with elimination by Germany, Brazil and twice Portugal respectively.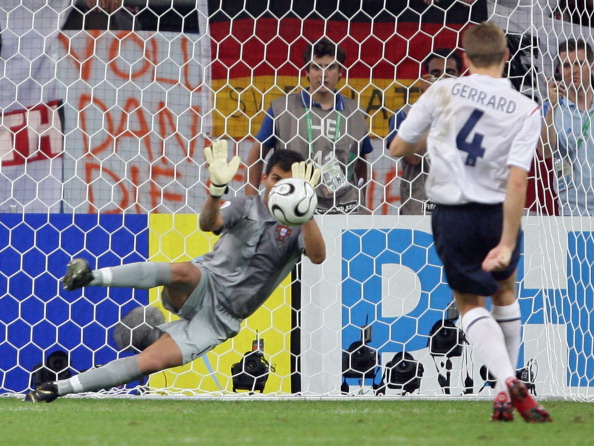 In that same timeframe, defeat to Romania at Euro 2000 - failing to emerge from the group stages in the Low Countries - was England's sole blot on their card.
The lack of success however, is a damning indictment on what should have been but more pertinently, on side's progress since 2006.
Huge task to break mental barrier
In the last 10-year circle, failure to qualify for Euro 2008 under the now infamously coined 'wally with a brolly' at Wembley versus Croatia, coupled with humbling defeats to Germany, a penalty loss to Italy and the disaster that was Brazil 2014, make for tough digesting for England fans.
So was Monday night diabolical failure the worst moment yet? The hope of a new youthful and exhuberant group of players has given great hope to those who wish England to finally achieve success after the agonies of the last 36 years, dating back to Italia '90.
But as the examples of Dele Alli, Harry Kane et al fail to replicate their exploits in France, the handful of names are added to a swathe who have simply not risen to the occasion, when all the evidence points to a successful outcome.
Sure it many come down to the simple ingredient of luck, but notwithstanding, England's competition exits continue to splutter to an inevitable and increasingly horrific conclusion. It was patently clear in Nice on Monday; The basics looked difficult. In the second period more opaquely so, as stringing passes together seemed a mammoth task. The work-rate and touch of England, to-a-man was pitifully absent.
The players' crestfallen grimaces on the final whistle portayed their dismay. That was clear enough, but there seems to be a more intrinsic mental block for England. Now beaten by a nation ranked as hugely inferior in the Icelandics, this latest loss could prove a significant obstacle to surmount.
Home fans will grapple once more with apathy
The notion of which will make for a sense of groundhog day come England's first 2018 World Cup qualifier at summer's end in Bratislava versus Slovakia. After such hope - and for once a almost fully fit tournament squad - the contemplation of the now almost pointless qualification process will be hard to swallow.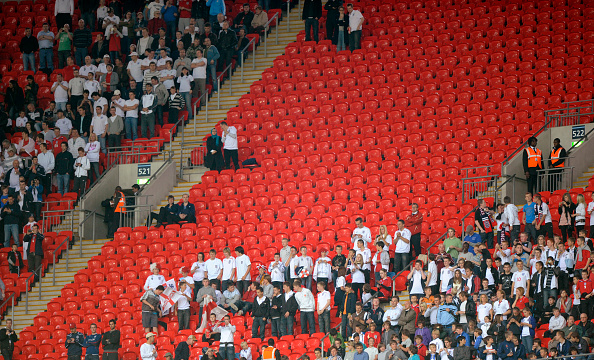 After the documented footballing catastrophe that was laid witness to a short two years ago in South America, there followed a period of awkwardness in the wake of such embarassment, with empty red seats aplenty echoing under the Wembley arch in North London.
The interest returned on that occasion, but second time around might be a more delicate matter. Facing England now - albeit with a new name in charge - is a further and perhaps more trying passage of time, as a another unapologetically average qualifying pool separates England and Russia 2018.
Despite the travelling fairground attraction of the national side that is likely to continue into 2017, the apathy facing England is again palpable, with little to suggest any end to growing frustrations that have now spanned half a century.
Whether Iceland was the FA's rock bottom is arbitrary. Unfortunately, the healing process is not.