Belgium attacking midfielder Kevin De Bruyne has his sights set firmly on the Euro 2016 final, and believes they can go all the way.
The Manchester City man spoke in a post-match press-conference after the thumping 4-0 victory over Hungary in the Last 16 match on Sunday, which booked a quarter-final meeting with Wales.
Both nations met twice in qualifying for Euro 2016, and Chris Coleman's side got the upper hand on Marc Wilmots' side as they picked up four points from those games.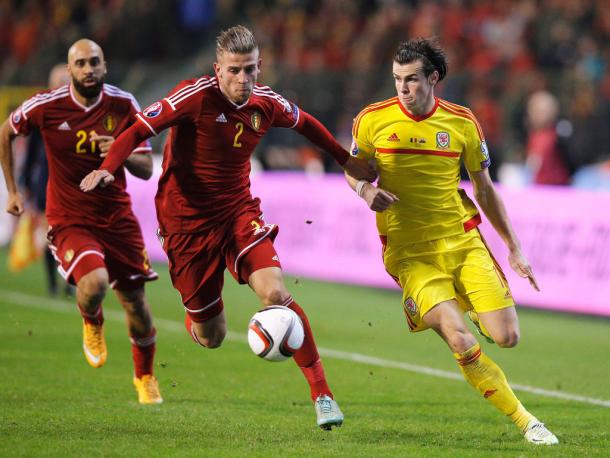 De Bruyne wary of Wales threat
Belgium have a clear, or clearer, route to the final than the likes of Germany, Italy and France, but De Bruyne is still wary of the threat Wales can cause in the next round.
"We now play a Wales team we know well. I can't wait to play this match with the number of Belgium fans in the stadium," he said. "We'll need to play at the same level as we did today (Sunday)."
De Bruyne stated that his country is now going to "try go all the way" to the final, which is held at the Stade de France, Paris on 10 July.
However, he said that they must take things "one game at a time", because Coleman's side have played well and deserve to be here, according to the attacker.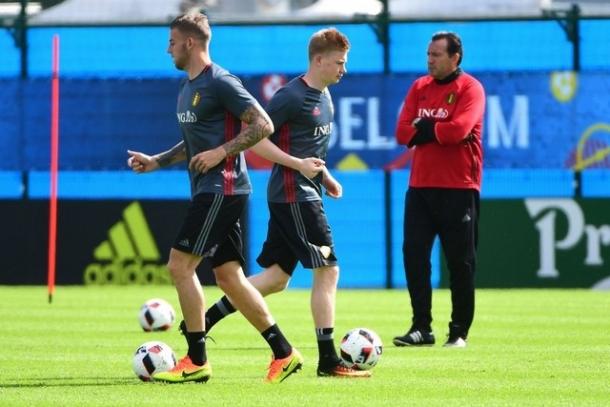 Belgium deserved to win against Hungary
De Bruyne provided the assist for the opening goal by Toby Alderweireld, and also Eden Hazard's sublime finish in the second-half.
Michy Batshuayi and Yannick Carrasco rounded off the goalscorers, and the City man, who has played in all of Belgium's games so far, believes they deserved to win the game.
He said: "It was a good game. We deserved the win. We created a lot of chances in the first-half, but we weren't able to get the second goal (immediately)."
The attacking midfielder said that he felt the game was "very intense" throughout, and when Belgium put more pressure on their opponents, it became "much easier" to play.