It was a night which will go down in English sporting history, but for all the wrong reasons.
England crashed out of Euro 2016 with a humiliating 2-1 defeat to minnows Iceland, which caused Roy Hodgson to leave his position after the match.
Wayne Rooney put England ahead from the spot after just four minutes, but Iceland equalised within a minute after Ragnar Sigurdsson took advantage of some woeful defending from a long throw.
Joe Hart was at fault for Iceland's second goal, as he let Kolbeinn Sigthorsson's shot from the edge of the box slipped through his hands.
Take a look at how each player rated, as well as who contributed to one of the worst defeats and most embarrassing moments in English football history.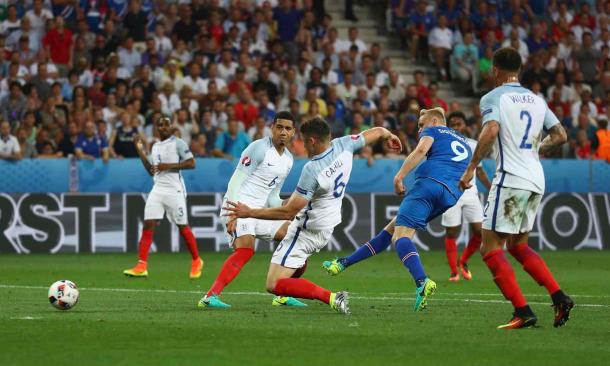 Night to forget for back five
Joe Hart (3 out of 10) – His tournament was summed up with the error, which led to Iceland's second goal, will be remembered at Euro 2016 for all the wrong reasons.
Kyle Walker (4 out of 10) – The Spurs man has had a reasonably good tournament, however, he wasted possession in attacking positions after being recalled to the side.
Chris Smalling (3 out of 10) – The first of the two centre-backs, was partly at fault for the second goal, and never looked comfortable all game.
Gary Cahill (3 out of 10) – Just like his defensive unit, he looked shaky, slow and never really got settled in the game, and cracked under pressure from Iceland's attackers.
Danny Rose (4 out of 10) – Can't fault his effort throughout the match, but needs more experience before coming back onto the international stage.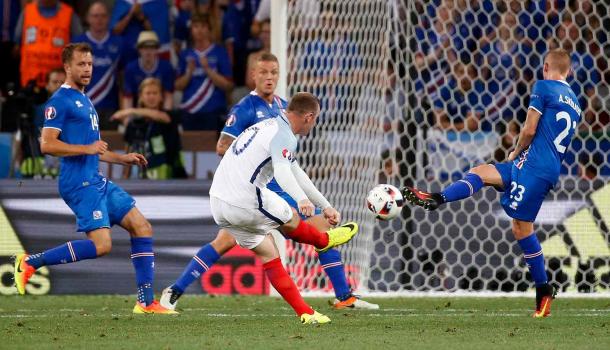 Woeful display in midfield
Eric Dier (3 out of 10) – Worst performance of the tournament by a mile, he was well off the pace of the game and never got any sort of attacks going before being dragged off at half-time.
Dele Alli (3 out of 10) – There was so much reputation resting on Alli's shoulders, and he hasn't lived up to that after another poor display at Euro 2016.
Wayne Rooney (3 out of 10) – Arguably his worst performance in an England shirt, when they needed him the most, no leadership quality in the game and multiple passes went astray.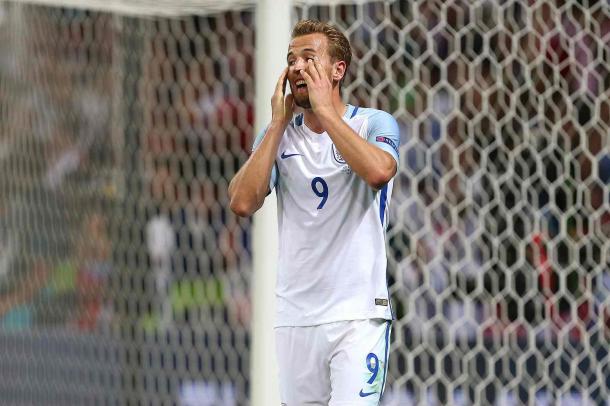 Frontmen misfiring once again
Raheem Sterling (3 out of 10) – Despite winning the penalty, it was another poor night, Sterling's confidence was rock-bottom and provided little in the game.
Harry Kane (3 out of 10) – Free-kick in the second-half summed up Kane's tournament, another night to forget as he was once again on set-piece duties.
Daniel Sturridge (4 out of 10) – Played on the right, but was wasted out there, should have been put in the middle to provide a threat, which he didn't provide at all against Iceland.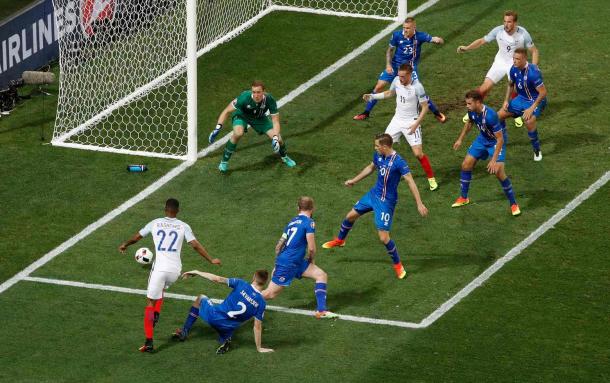 Rashford only impactful substitute
Jack Wilshere (3 out of 10) – The Arsenal man's presence was non-existent after coming on at half-time, why on earth he was taken to the Euros, we will never know - not match fit.
Jamie Vardy (4 out of 10) – Showed his pace and energy after coming on for Sterling, but never had an opening in the game.
Marcus Rashford (4 out of 10) – Played four minutes, and was probably England' man of the match because he showed desire to take players on and create chances.