Belgium national team coach Marc Wilmots has revealed he has no problems with Michy Batshuayi and Thomas Meunier settling their respective imminent transfers during Euro 2016.
Batshuayi has agreed a £33 million move to Premier League side Chelsea, who will be taken over by Italy boss Antonio Conte after this summer, while right-back Meunier nears a switch from Club Brugge to reigning Ligue 1 champions Paris Saint-Germain.
Although those deals have seen them take time away from their international commitments at such a key time, with the Belgians preparing to take on Wales in the quarter-finals of the Euros in Lille on Friday, Wilmots says their situations are perfectly acceptable.
And having allowed them time away to edge closer to their respective transfers, the 49-year-old expects the two to have no distractions should they be called upon against the Welsh.
On Batshuayi, Wilmots said that the 22-year-old striker's move "is absolutely brilliant" and enthused that he and Meunier are "being rewarded for their great form and the work they have done out here and over the past season."
Asked about his approach towards transfers, with other national team managers having opted to ban any talk of club football, Wilmots explained that "it's fine" that the players "worry about transfers so soon before a very important game."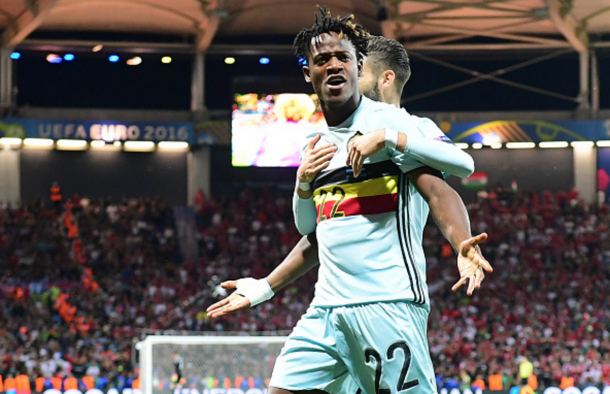 He explained that both players can "improve both their sporting and financial situations" as well as being suitably rewarded for their form, before explaining that he allowed the pair time off to clear their heads.
"Both Michy and Thomas have come to see me in our camp and asked me if they could arrange something," the Red Devils boss told reporters, insisting that he "decided to give them the afternoon off" in order to sort out their "problems."
Wilmots admits to giving duo time away to sort their futures
The former Schalke and Standard Liege midfielder declared he knows "what it is like for a player when a club wants you" and said that had he not given the pair time off, then "they would be on the phone day and night" and believes that now they can "get back in the camp with clear heads."
Expanding on Batshuayi's move in particular, with the striker set to close a switch to Stamford Bridge in the coming days, he said that "massive progress" has been made between the two parties.
Wilmots went as far to reveal that Batshuayi's current club, Marseille, asked the national team if the player "would be allowed to do his Chelsea medical in a Bordeaux hospital" where the Belgians are based for training.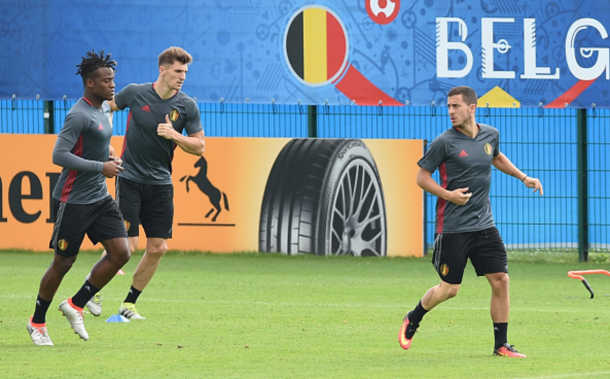 He said that he "decided to allow that" and that Batshuayi has since "reported back in the camp", teasing journalists: "And I can reveal now that Meunier has made a little trip too..."
According to reports, Batshuayi - who scored the final goal in Belgium's 4-0 demolition of Hungary in the previous round - passed his medical without any issues and could close his move to England by the weekend. He was due to join Wilmots in a press conference on Wednesday but pulled out at Marseille's request.
Meanwhile, Meunier - who will replace Besiktas-bound Gregory van der Wiel after his contract at the French giants expired - reportedly travelled to Paris, where he underwent a full medical prior to a move reportedly worth around £6 million.
Elsewhere, Liverpool's Christian Benteke is subject to interest from fellow Premier League side Crystal Palace - who were rejected by Batshuayi. The Reds reportedly want to recoup £30 million for the striker, who cost them £32.5 million from Aston Villa only last summer.
The futures of Everton striker Romelu Lukaku, Belgium's top scorer at Euro 2016 until now, and midfielder Radja Nainggolan of AS Roma are also up in the air - with the Serie A side having refused bids from Chelsea and Lukaku repeatedly talking of his intentions to play in the Champions League, which would mean a move away from his current employers.