Germany will face Italy on Saturday evening for a place in the Euro 2016 semi-final, after a determined Azzurri side coasted past current holders Spain.
Bayer Leverkusen sporting director and former AS Roma player Rudi Völler had nothing but praise for Antonio Conte's side, who will have to be at their very best to defeat Germany.
"Italy have impressed, but I said before the tournament that Germany were among the top four favourites and I haven't changed that view." Völler told Bild.
The 56-year-old also stated that Italy are the team to beat, finishing strong in their group before goals from Giorgio Chiellini and Graziano Pelle fired the Auzzuri into the quarter-final.
"There was very little euphoria at the beginning in the country, but if they are called into action in a major tournament, Italy are always there. That is Italy's greatest strength. And now everyone believes in the Azzurri."
Tough task ahead for Germany
Joachim Löw's side must be at the very best against the Italians, but the former Germany striker insisted that they must remain patient against a side that strives on defending.
"Germany require patience. Italy will be set out in a very defensive approach," said Völler. "Their 4-1 friendly defeat back in March will still be in their minds, but Italy are always dangerous with swift counter-attacks.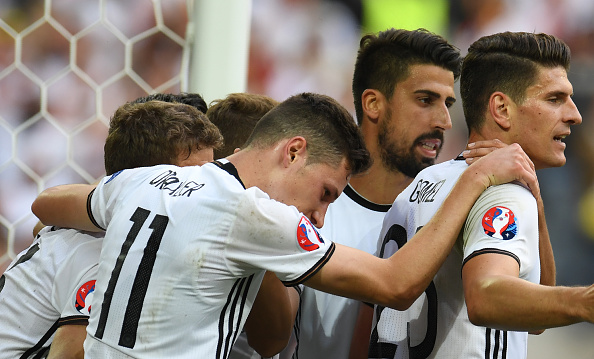 "Even if they are our nemesis, we do not need to be afraid," assured Völler, whose wife Sabrina is Italian. "We are very strong right now and we are due a victory."
Andrea Barzagli, Leonardo Bonucci and Chiellini all play together domestically for Juventus too, with Gianluigi Buffon in goal, which can only be seen as a positive.
"They played together under Antonio Conte at Juve and won everything," added Völler. "Naturally, having them here as a unit helps Conte. He's a fine Coach not only tactically, but also in terms of motivation."