After a quietly impressive road to the quarter-finals, Poland's Euro 2016 campaign came to a heart-breaking end on Thursday night when they crashed out of the competition on penalties.
Portugal were their conquerors, Renato Sanches' strike cancelling out Robert Lewandowski's opener as they game finished 1-1 after extra time.
After a series of high quality penalties, Jakub Błaszczykowski was the unfortunate one who saw his effort well-saved by Rui Patrício, with Ricardo Quaresma the man who basked in the glory as his spot-kick sent Fernando Santos' side through to the last four.
While yesterday was a day of disappointment for Poland though, there was plenty for them to be proud of as they got out of the group stages at a European Championships for the first time.
Recording their first ever win at the competition, drawing with the Germans and then making it to the last eight, they have certainly achieved a lot in France this summer and they can be excited about the future.
Disappointment overshadows the positives
Speaking to the press after the defeat, Poland boss Adam Nawałka admitted that the team were disappointed, but that they can look forward to plenty after a promising tournament.
"It's definitely a tough moment for us," Nawałka said. "There will soon be time for detailed analysis, but this defeat hurts."
However, he says that his side must "look with optimism to the future," with this tournament having "showed" that the team has "moved forward" since their dismal displays when they hosted Euro 2012.
"We played some very good football. We're always trying to improve and that will be the case going into the future," Nawałka added.
The manager was graceful in defeat too, saying that "both teams played very well" as his Poland side were eliminated by Portugal. "It was a match full of challenges and tackles," he continued. "The players put a lot of heart into it - on both sides."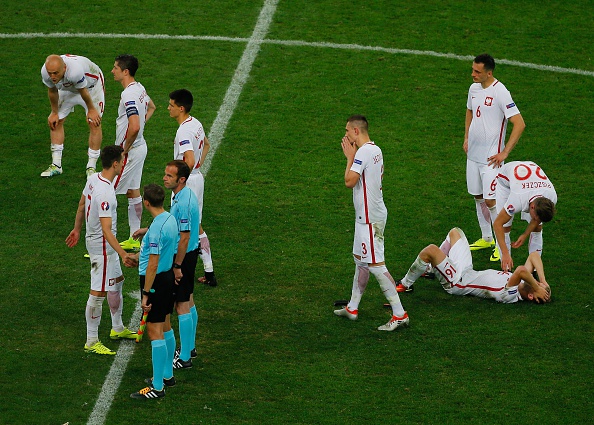 Togetherness can carry Poland to the top
The key to Poland's success at Euro 2016 has been their collective efforts the manager believes, and he is hopeful that it can help them "play a major role in international football.
"The team works as one," he said, adding: "The team spirit was our driving force."
However, Poland cannot become complacent now and they must instead "think about what [they've] achieved here and continue to move forward."
Nawałka urged his players to get over this loss now, saying: "There's no need to grieve for too long - it's just a disappointment. I'm sure in time we'll look at this with more optimism."
The manager wants success at Euro 2016 to "prove to be the beginning of a wonderful era for Polish football" now, but says his team will try to "stay cool" as the expectation builds around them.
Motivation all round
Nawałka continued to stress the need for Poland to move forward and build on this tournament, saying that the fans' expectations are the team's motivation "to play better and better."
He continued, saying: "We feel their support. We feel that we can bring them a lot of joy. I hope we continue to do so."
However, another motivation comes from their captain, Robert Lewandowski. A man who was heavily doubted and criticised for his lack of goals in France, scoring his first and only in the quarter-final with Portugal, Nawałka has consistently underlined his importance as a leader.
"He's the captain, he motivates players on the pitch and off the pitch. His behaviour is something that I can only praise," said the coach once more. "It was a good tournament for the team but also for Robert Lewandowski. I'm very happy with the way he played."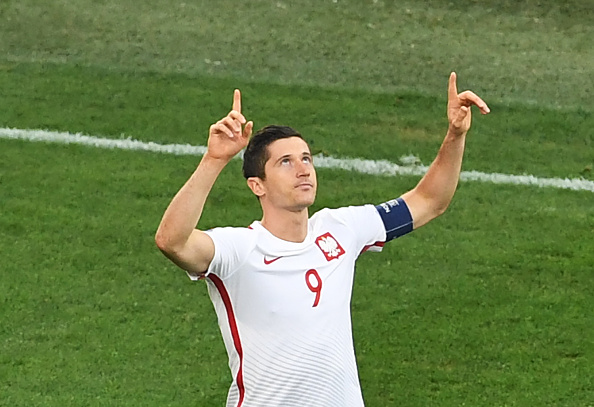 Moreover, Nawałka was thrilled with his entire team and their contributions in France, concluding with: "I want to thank all the players for the heart and ambition they showed in all our matches. We can only be happy."