Wales' achievement at Euro 2016 in reaching the their first European Championship semi-final, is being widely heralded as their greatest footballing feat ever.
Not only their first European semi-final, it is The Dragons first major tournament last-four appearance in their history. Almost 60 years on from their 1958 World Cup quarter-final defeat to Pele's Brazil in Gothenberg, Chris Coleman has quite remarkably molded a team of thoroughbred workhorses amongst a mere pinch of household names within the Welsh ranks.
It is hard as yet to put the former Fulham and Real Sociedad boss' exploits into the echelons of the Aimé Jacquet or Vicente del Bosque. Arguably though, Coleman has achieved greater success with significantly lesser resources.
As he and his men bask in the warm breath of the fire-breathing mythical beast, his charges however are very much a work of non-fiction. Yet as Wales celebrate, one man looks down on his country with a smile on his face and tear in the eye.
Speed's determination awakened the Dragon
Before Gary Speed's tragic death in November 2011, aged just 42, the former Leeds United, Bolton Wanderers and Newcastle United midfielder had began to form the foundations for what was to become the launchpad for Wales' resurgence, as a primarily rugby-mad nation.
Appointed in February of that year, Speed handed Aaron Ramsey the captain's arband, making the Arsenal man the youngest ever skipper for Wales. Despite beginning August with their lowest ranking of 117, there then followed home wins to blossoming Montenegran and Switzerland sides, aswell as an away win in Bulgaria.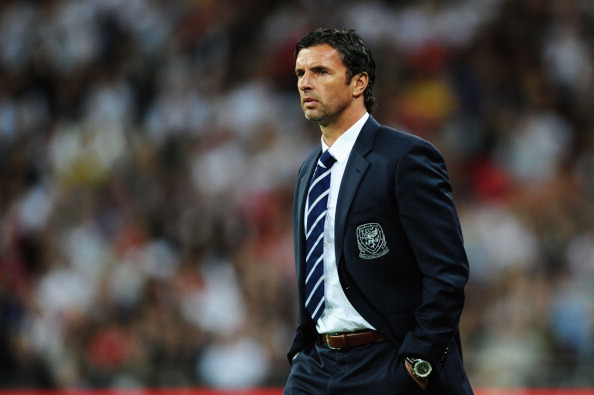 Consequently, Speed's men were catapulted up into 45th in the FIFA standings. In his last match as manager, Wales beat Norway 4-1 in a friendly at The Cardiff City Stadium, with few expecting its' significance. A month later, in the wake of Speed's death, Wales were named 'best movers' having gained more ranking points than any other FIFA nation in 2011.
On that day, a young Gareth Bale was beginning to portray to the world what he was all about. The spine of this current Welsh side was also in evidence; Wayne Hennessey, Chris Gunter, Ashley Williams, the Jurgen Klopp-improved Joe Allen, aswell as the aforementioned Bale and Ramsey. The Cruyff-turning Hal-Robson Kanu and Sam Vokes - both having scored in knocking out Belgium on Friday night - made substitute appearances on that evening.
But Speed's effect was more about the players coming to the surface. The player who himself amassed 85 caps for his country brought the same tactical awareness as a player, coupled with his sheer work ethic and self critique. All elements led to the inspirational figure he became. That same inspiration has been a guiding light for this current crop for Wales, even after his passing.
Neighbours peer over in envy
The sheer envy felt across the Severn divide is almost spiteful in the pain and anguish it carries for Wales' under-achieving neighbours. A nation, that despite having taken a entire lifetime to reach the last four of a major tournament, leave England - now minus a skipper and rudder - peering across, green with envy, of their British cohorts.
Twenty years on from The Three Lions' last semi-final berth when 'football came home' at Euro '96, the so called 'golden generation' has passed with little or no semblance of recognition, only the taste of glorious failure.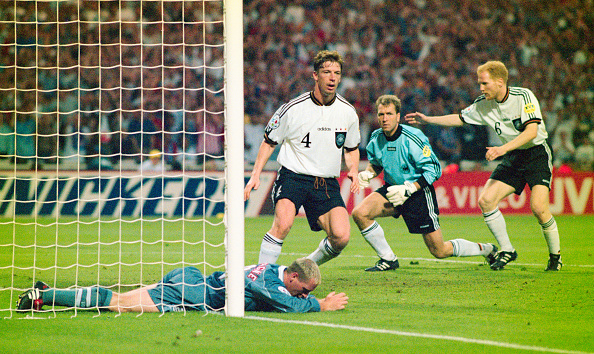 Wales stand a team with few star attractions conversely, but with Ramsey and Bale shining brightly atop the mountains and valleys that bedeck the Welsh skyline, the rest has fallen into place.
Within this group lies the hunger of a lion, sadly bereft from their many English Premier League allies across the border. Gary Speed plays a huge role in such vigour.
Pride shines through for Welsh
Before Wales' Group B loss to England in Lens, Bale spoke of the pride his team-mates felt to play for the red and green shirt. That pride was lit under their bellies by their former manager.
The respect that each and every member of the squad show is immeasurable. For Chris Coleman irrefutably, but the tragic loss of Speed has driven Wales to top their qualifying pool and now with the trail being blazed across the French landscape. The passion burns strong within Welsh hearts.
Amongst the less illustrious members of the Wales squad that is markedly apparent. Both Hal Robson-Kanu and Sam Vokes have had fleeting oportunities in the English top flight with Reading and Burnley respectively. When opportunity did knock, the chances were rarely taken. It would fair to say that the striking duo are the underdogs of a squad that has used only 15 players en-route to their date with destiny with Portugal this Wednesday in Lyon.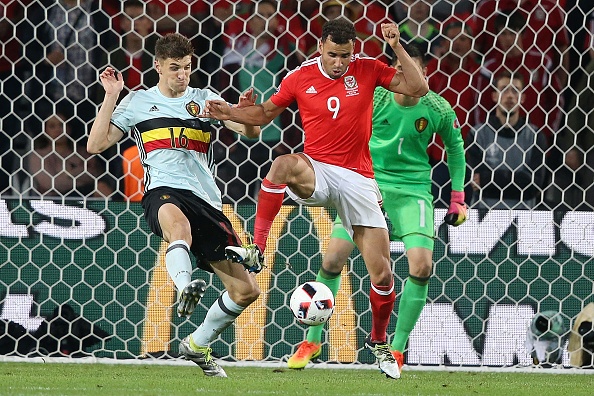 The underdog tag was resolutely belied with a moment of genius that few could have expected from London-born Kanu, in single-handly outfoxing the Belgian defence that would have jolted Johan Cruyff from his resting place.
Vokes' execution for his goal also has been seen on a Championship level, but never before on the big stage. Both examples beam of the opportunism that Gary Speed sowed.
Ronaldo lurks to again break British hearts
As Wales face a semi-final encounter with England's perennial tournament nemeses, the chance to inflict further ire on the Three Lions' fanbase opens up like an inviting sporting chasm. Equally however, Cristiano Ronaldo lurks in the wings to break another nation's hearts and finally extinguish the red flame of France 2016.
The Dragons will attempt to do so without the aid of Ben Davies and Aaron Ramsey. The absence of each will be just an keenly felt scross the pitch.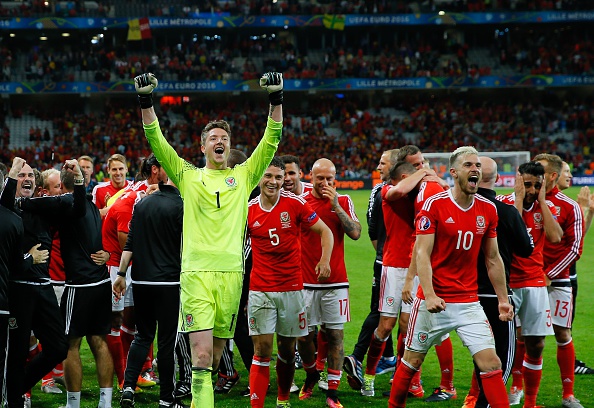 Davies' absence, as part of a three-centre-back trio will likely force a reshuffle that could promote issues for Coleman's wing-back system, that has been employed in all five of Wales' games this competition. Likewise, Ramsey's creative influence will be void from the Welsh midfield. There is no second chance at the Stade de Lumières in midweek.
Chris Coleman has often been criticised for his lack of managerial nouse. Whatever has been in the past, cannot erase the position to which he has taken Wales to. But the influence that Gary Speed has left accentuates the Pride of Wales.
Minus two of the first XI on Wednesday, Wales' task in toppling Portuguesa Seleçao may be greater yet than in reaching their lofty perch currently in residence. However, if Wales keep the image of Speed emblazoned in their hearts and minds, The Valleys could yet reach footballing immortality.
Gary Speed is looking down a proud man.