Cristiano Ronaldo is a difficult man to love. Before we get into what will undoubtedly be an unpopular opinion - particularly in Wales and Argentina - that much may as well be admitted.
Euro 2016 has, when we look back on it, been a somewhat disappointing tournament. There have been no great classics, and almost all of the major teams have, to some degree, failed to live up to expectations.
That has been offset by the two major underdog tales of the tournament; Iceland's rousing run to the quarter-finals and Wales' adventure to - so far - the semis.
Wales have yet to come up against one of the top teams on anything resembling good form, and suffered the ignominy of being the only team at the tournament to manage to taste an English defeat. But their passion, their spirit and, well, largely their passion has seen them win plaudits from around the footballing world. Deservedly so.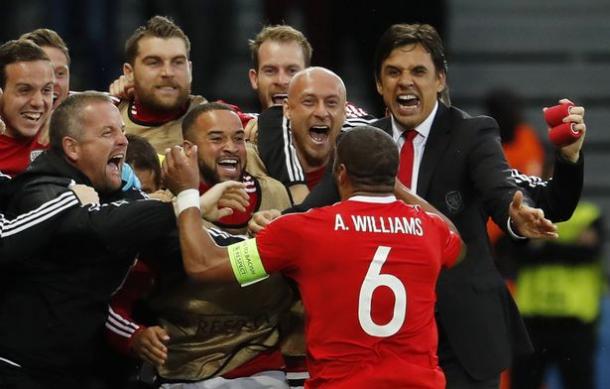 Meanwhile, the second-best player in the world Ronaldo has been overseeing an altogether less exciting passage to the semi-finals.
In terms of contribution to the tournament, Portugal must surely rank last out of the remaining teams. Their football - despite having two of the world's foremost flair players in Nani and Ricardo Quaresma - has been dour, punctuated by moments of quality such as Ronaldo's double against Hungary and Renato Sanches' sizzler against Poland.
Yet, that has been enough. They have done what has been needed of them to reach this stage of the competition, and should be praised for it.
Ronaldo is unfairly defined by his bad moments
What has soured many fans' view of the Portuguese team has been the apparent 'typical antics' of Ronaldo - arrogance, anger and toys being ejected spectacularly from prams.
His 'small-team mentality' outburst against Iceland after the two sides drew in the group stage were unpleasant, uncalled for and, as it transpired, inaccurate. But they were also arguably blown out of proportion.
Ronaldo was hardly the first player, coach or fan to react bitterly after a disappointing result, but the world was quick to jump on his back. There was little acknowledgement of the fact that, muscular and bronzed as they may be, his shoulders must bear the footballing hopes of a nation.
This sort of pressure takes its toll, particularly on someone in Ronaldo's shoes. He is in the deeply incongruous position of being one of the finest footballers of all time, but always being second best in the general psyche. He is the biggest victim of existing at the same time as Lionel Messi.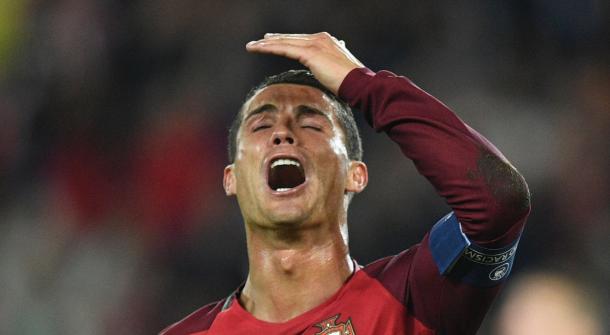 Yet Ronaldo has never let this stop him. In his mind if nobody else's, he is the best player in the world and has been for the past years since he and his Barcelona counterpart began their Ballon d'Or monopoly.
There is something admirable in that, surely? And there is certainly something commendable in his furious reaction to every goal conceded by Portugal at this tournament.
In a tournament defined by spirit, Ronaldo should be king
For all the talk of Welsh fervour going into the game, of their 'just wanting it more' against Belgium, no player in Chris Coleman's squad feels the burning desire to win quite as sharply as does Ronaldo.
If Wales decide to try and kick Ronaldo out of the game, he will not leave the field unless ordered to by his nation's medical staff. He will play on with a broken leg if he can convince the medics he is able to carry on, and still back himself to take a 120th-minute penalty.
He will do everything he can to ensure this is his and Portugal's tournament. That is why he continues to shoot from so many ridiculously long-range free kicks; he believes he has the ability to win a game from anywhere on the pitch. His goals against Hungary show that he, more than anyone else in the Portugal squad, can achieve this.
Yes, this is arrogant. But when you are talked about in the same breath as Lionel Messi, as Luís Figo and Eusébio, you are allowed to know just how good you are. Ask Zlatan Ibrahimović.
No, he isn't a team player. But once more, he has spent his career largely in the faintly ridiculous position of always being in the company of players considerably worse than he is. This is a man who has spent a significant proportion of his international career sharing the goalscoring mantle largely with Hélder Postiga.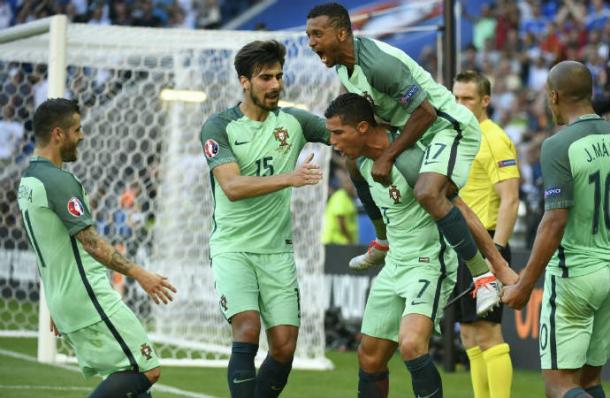 It should also be said, for the sake of fairness, that this Wales squad is not without fault - as much as the fawning British media may wish to believe that it is.
They have displayed arrogance which, at the time, was not warranted. Gareth Bale's claim that no England player would get into the Welsh squad was unprovoked and smug, and ultimately backfired as Jamie Vardy and Daniel Sturridge sought to put him in his place.
Their celebrations when Iceland beat England were understandable, and cannot be criticised without simply descending into bitterness. If Ronaldo had been filmed jumping for joy and punching the sky when Messi's Argentina were beaten in the Copa América final, there would have been a lynch mob. Bale and Aaron Ramsey, the stars of the team, were celebrating the public humiliation of their club teammates - but that will be brushed totally under the carpet if Wales reach the final.
Cheering his rare failures is small-minded and spiteful
This article does not seek to take away from Wales' achievements, spectacular as they are. They have not had the most difficult opposition, but that is how tournament football works; the finalists are not always the best two teams.
But, should Ronaldo lead his team to the final on Wednesday night, he should receive just as much praise as if his Real Madrid teammate Bale does the same. The pressure is firmly on him to deliver, and to succeed in doing so is deserving of tribute regardless of ability or personality.
To celebrate a Ronaldo defeat, should it come, would be no less petty or unpleasant than his misguided jibe at Iceland. Nobody enjoyed watching Messi after he tasted defeat in the World Cup final. Nobody pointed and laughed when Gianluigi Buffon left the pitch in tears after Italy were knocked out.
This is likely the last we will see of peak Ronaldo at a European Championships - he will be 35 in 2020 - and inevitably the world will only miss him once he is gone. Until then, it may be too much to love the man. But at the very least, he is worthy of respect and admiration.