After watching his side's 2-0 semi-final win over Wales, Portugal manager Fernando Santos was full of praise for his side, saying he always knew they were a great team amid all of the criticism over their style of play.
Portugal advanced the final thanks to goals from Cristiano Ronaldo and Luis Nani, and it was a well-deserved win for the team. Portugal hadn't won a game in 90 minutes before the match which had lead to many suggesting they were not worthy of a semi-final spot.
Santos has always seen the Portugal as a great team
Santos, though, was glad that everyone got to see how good his side was and acted quickly to disspell all the comments that his team play ugly football all of the time.
Santos, speaking after Portugal's triumph, said "I've always seen Portugal as a great team" and was glad that his team showed the world what he already knew. He went on to explain "sometimes we played pretty football, other times not so pretty" but that doesn't matter anymore as the team have made it through to the final.
The boss continued, "We've been doing what we should do" which has worked a treat so far and he added "we don't care if it's pretty or not". Santos says that everyone could see that "today was a prettier game" as the team were able to show that they can attack when they want.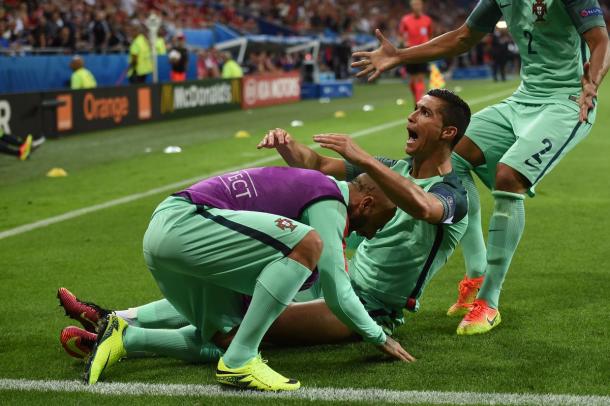 Santos proud to lead Portugal out in the final on Sunday
Portugal now await the winner of the other semi-final between France and Germany were they will be confident that they can win against either of them. Santos is also waiting to see who his team get as whoever his team play he says he will be a proud man on Sunday to lead Portugal out.
Santos sfeels that "Sunday will be the highest point in my career" as to lead your country out as a manager is a big thing. Santos explained "from a personal point of view it's very important" as it makes him very proud.
The boss continued to say "as for the opponents" in the final he hasn't even thought "about that yet" as tomorrow "two strong teams face off". He believes the only thing that matters is that "we are in it to win it" and the team will do everything possible to do it.