France coach, Didier Deschamps has said that striker, Antoine Griezmann can be difference as they prepare to take on Portugal in the final of Euro 2016.
Making the difference
​France have been many people's favourites to win the tournament, but faced a tough test when they took on world champions, Germany in the semi-final.
However the Atletico Madrid striker proved to be the difference - with his two goals giving them the win over the Germans - and Deschamps believes he can make the difference once again.
Deschamps feels "there are always crucial, decisive players in every side who make the difference" and that they don't "necessarily depend on others". He believes Griezmann is "very young player who has had a great campaign".
Talking about his side, Deschamps said "the players are obviously competitors" and have "done everything we've asked of them even though it hasn't been simple". He went on to credit them for "never giving up and that's something clearly I'm very fond of".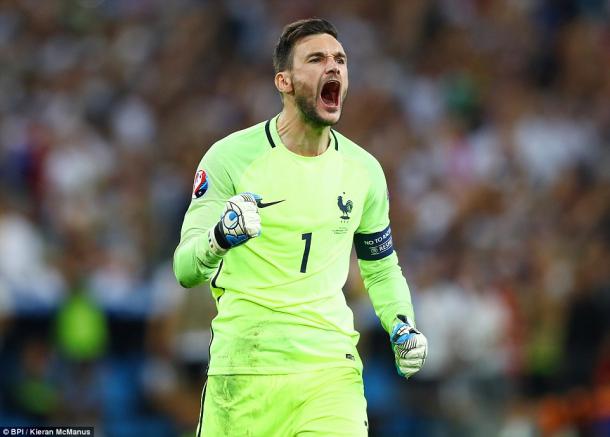 Uniting the country
France have gone through some tough times in the past year, with the horrific terrorists attacks back in 2015, and civil unrest, but captain Hugo Lloris believes that victory will unite the country.
Lloris said, "Of course we've had some very tough times this year". However, he believes the players are "even prouder to be on the pitch to feel the entire French population behind us" and to "feel this happiness which is shared between the players and the French people". The captain admitted it "gives us strength" and "is lovely to see".
Lloris concluded that they "still have that final step to take to finish this competition in the best possible fashion" and the "French people really needed to escape via this competition, and sport has this strength: to unite people".
France will take on Portugal in the Euro 2016 final at the Stade de France, Paris on Sunday, July 10 with kick-off at 8pm BST.