"Time does not heal, but it can liberate. A race run well can never be lost" - Dan Groat.
A night that will never be forgotten
A storm was whipped up on November 13th 2015, as the fateful Paris terrorist attacks were witnessed across the globe, the deadliest in the beautiful city since World War Two.
130 people were killed, in total. Football was involved, but became irrelevant as security swarmed around the Stade de France amid explosions at the ground, suicide bombs detonated whilst the French national team defeated Germany 2-0.
Whilst the world mourned, others eventually looked ahead. Bar the Rio Olympics, the biggest sporting event of 2016 was to be hosted in France less than a year later, Euro 2016. Fear was winning.
Eight months later, France needed lifting
Fast forward to the tournament, and following months of security checks and new regulations being put into place, France felt ready. In truth, they were certainly ready, with the tournament going down without threat of a terrorist attack.
Organisation elsewhere wasn't so good, with the opening few days soured by fighting amongst fans, although UEFA certainly have a huge portion of the blame to take for those incidents, with planning for the 24 nations involved negated by the money driven urge to simply get them there.
In addition, the football wasn't lighting up homes and hearts quite yet. The pro's and con's of adding eight extra teams to the tournament are to be discussed another day, but they certainly didn't help on the goalscoring front - the first 20 matches went by without one featuring at least four goals.
Dimitri Payet had scored that last minute winner against Romania, but the a nation that had seen riots, recession and now terrorist attacks in the last 10 years still needed convincing that they had something to shout about once more.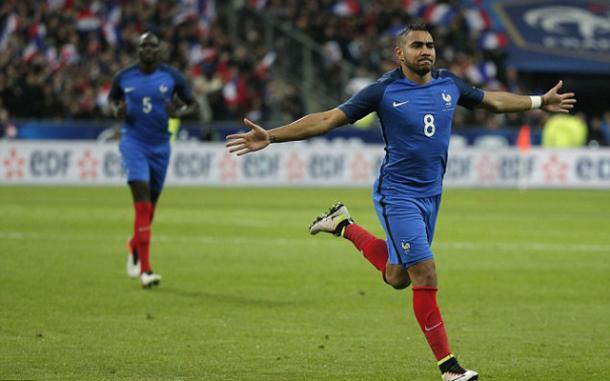 Griezmann, Payet and Pogba get the ball rolling
However, slowly but surely, the French cog started turning.
Things took time in the second group game, against Albania, but Player of the Tournament Antoine Griezmann eventually struck gold in the 90th minute, Payet adding another six minutes later to make for a comfortable 2-0 scoreline.
Things weren't quite so dramatic, or victorious, in the final group game, but a 0-0 draw with Switzerland ensured that they'd top the group, setting up a last 16 meeting with the Republic of Ireland.
It was a shame in a way that France were to meet Ireland, as the home crowd were forced to turn against a nation which they'd embraced. Perhaps not too sure about the political complications between Northern Ireland and the Republic, they referenced them as one, but complimentary so, stating that Irish fans were, in layman's terms, great.
Unfortunately, they had to try and knock them out, something that looked like it might not happen after Robbie Brady converted a second minute penalty.
It was at this point that Griezmann's tournament came to life, heading in from a cross before pouncing on an Irish mistake to put the ball past Darren Randolph. 2-1, France were into the last eight.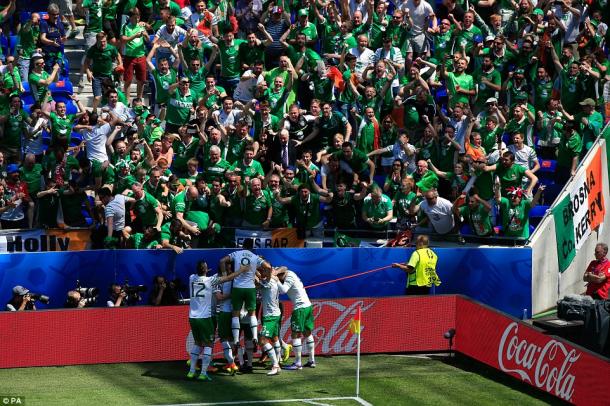 The nation grew stronger with each win
And it was in the last eight where they dazzled, sweeping aside Iceland with the dominance that no other team had yet shown in the finals. 4-0 by half-time, 5-2 by the end, the French public were on cloud nine, dumping the minnows out to ensure that the headlines were firmly their own. All of a sudden they were tournament favourites, the fans were believing, and Germany were next.
Due to the way that the draw was done, the semi-final clash against Germany was billed as a final to many, concluding that the winner would have their name on the trophy.
That might explain why it was such an atmospheric, passion-driven night in Marseille, one which Griezmann took control of, a goal either side of half-time to send his side through to the final.
The stars seemed to be aligning.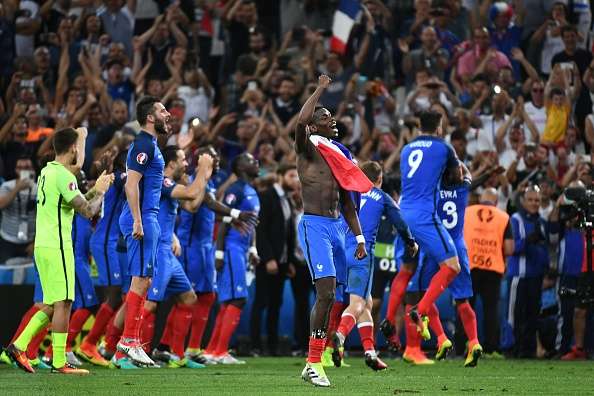 Late heartbreak courtesy of Eder
Then came the final, a nervy night in the Stade de France. But not as nervy as you may have thought, with nothing comparing to the fear and pain that was suffered eight months earlier.
Of course, everyone knows how that one ended. Deschamps' side plugged away at the wounded Portugese, who were without Cristiano Ronaldo for the majority, but just couldn't find a way past the determined Rui Patricio.
It did momentarily look like they were going to win it in the most dramatic of fashion's, Andre-Pierre Gignac striking the post in stoppage time. Chances had come and gone before that, Griezmann unable to score his seventh of the tournament with a first-half header.
Extra time came, and so came the goal. The country, and most of the stadium, silenced by an unlikely hero in Eder. Portugal went ahead. Portugal were the Champions. France defeated. The chance of a first major trophy in 16 years, gone.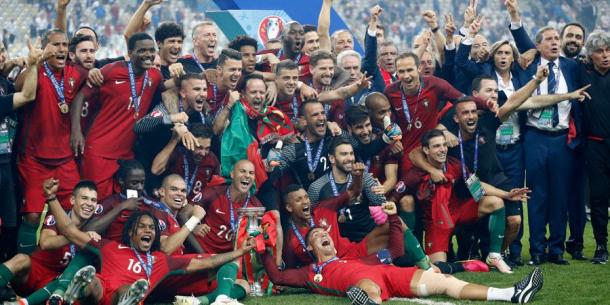 Trophy lost, unity gained
So, once again - "Time does not heal, but it can liberate. A race run well can never be lost".
The events of November 2015 will never be forgotten for France, and the losses won't be healed by time, but they may find liberation through unity.
The nation needed something to unite them, and perhaps France's race well run has done that. Nothing was perfect to begin with, and nothing will be perfect again, but France will be back on the big stage as a nation, and as a football team.
You wouldn't bet against them being the victors at Russia 2018.