In the UEFA Champions League, "the rich get richer". According to sources, beginning from the 2018-19 UEFA Champions League, the top four teams based on UEFA's coefficient will get automatic spots into the group stage. The new allocation is set to begin for the Champions League cycle that will run from 2018-2021.
Biggest beneficiaries
The first biggest beneficiary is the country that is in fourth in the UEFA coefficient, which is Italy as of now. Currently as it stands, the Italians are fourth in the UEFA coefficient standings, just behind England who are in third. The Premier League will get four Champions League places, with the top three teams automatically going through to the group stages. Serie A, on the other hand, have three Champions League places with their top two teams going through to the group stages.
The second biggest beneficiary would be any club that finishes in fourth in their league. In the top three leagues, La Liga, Bundesliga, and the Premier League, the fourth-placed team has to play one round of qualifying before getting to the group stages. Beginning in 2018, it means you are automatically through.
For all intents and purposes, here are the teams that would have gotten in automatically had the rule been applied for this year: Manchester City, Villarreal, Borussia Monchengladbach, and Inter Milan (AS Roma finished in third and automatically gets in as well with the new rules; they are currently in the playoff round).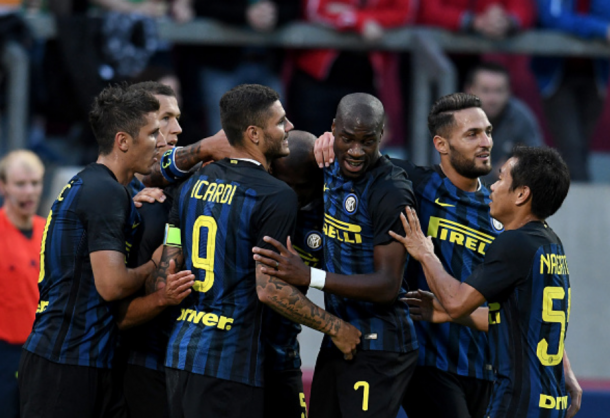 Avoiding a Super League
Fernando Gomes is the head of the Portuguese Football Federation and is in charge of the club competition committee. The committee talked to shareholders and a number of top clubs for months now to make sure their demands were met to be sure they did not boycott the competition.
According to sources, the demands included getting into the competition based on "historic merit" had a club not met the results on the pitch for them to qualify. This was a parachute for the "more popular" clubs to get in if they did not finish in the top four. Another demand included playing the ties on the weekends to increase the broadcasting audience. The final demand was to create a new entity which would be co-owned by UEFA and the clubs to run the Champions League.
The additional guaranteed slots will be agreed on as a compromise as UEFA stood firm to deny many of the demands asked by stakeholders and big clubs. These additional slots, which will run until the cycle ends on 2021, ensures that a European Super League will not be created until then.