Despite being courted by clubs in the Bundesliga, Milos Degenek is more than happy to stay where he is at 2. Bundesliga side, 1860 Munich.
The 21-year-old defender, who can play as a midfielder, has caught the eye of many clubs during the window of January, according to FourFourTwo.
He had been a regular during the Hinrunde, but with their new coach, Benno Möhlmann, he has lost his place for more experienced players.
Moreover he has talked with his coach, who said to him that he must to be patient.
The young man joined the other club Bavarian club in August, and he said: "I thought it'd be best if I stayed and kept working here."
Degenek in no rush
The player seems to be ready to work harder than ever to get back his place in the starting XI.
He wants to start with a club were he can get playing time, emphasising that there is "no need to be panicking or rushing things now".
Degenek did, however, say that "eventually" there will be a time to "go on to bigger and better things". He did stress that this will only happen "when the time is right".
The Australian-Serb, who missed the Aussies' Olympic qualifying campaign because his club did not let him go to Qatar, remained calm with the situation.
"I had to respect it (his club's decision) and can't complain and say I want to do other things," he said.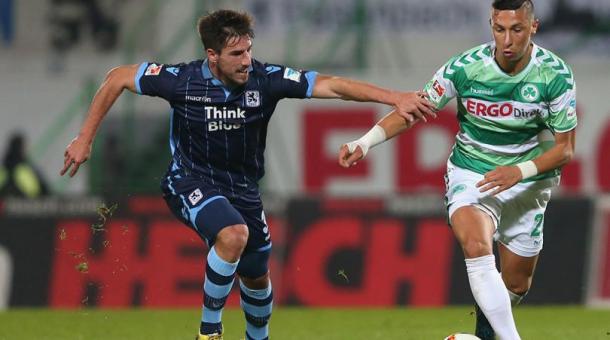 Staying put
So even with the interest of other clubs in Bundesliga, as well as in Italy and Spain, he would rather stay in Munich to help battle against relegation.
As previously mentioned, his coach has decided to play older, more experienced players due to their current situation.
Degenek has been assured that "it's got nothing to do with how [he has] played", but more that Möhlmann "wants someone more experienced".
In conclusion, it can be said that Milos Degenek wants to play but he would prefer to do it under less pressure. He is not yet ready to make the leap to the Bundesliga.