Borussia Dortmund have confirmed that midfielder Sven Bender has extended his contract at the club.
Bender will now remain in Westfalen further a further four-and-a-half years, which would take his stint in black and yellow to 12 years.
Successful spell with BVB
Bender was a key part in Dortmund success in the early part of the decade, helping them claim two Bundesliga titles and the DFB-Pokal.
The DFL-Supercup has also become a trophy he is accustomed to winning, though the biggest all all narrowly avoided his grasp.
A last-minute winner from Arjen Robben meant that the Westfalenstadion outfit narrowly lost out 2-1 to Bayern Munich in the 2012/13 Champions League final.
A cult hero
While the defensive qualities - especially his strength and tackling - are never in doubt, Bender has endeared himself to BVB fans in another way.
The 26-year-old has suffered multiple broken noses during his time at the club, to the extent that the kitman had to buy shirts for him during a game against Napoli in 2013.
After Bender broke his nose against Hannover 96 in 2012, Mats Hummels said: "We give Manni two days off and then expect him back in training..."
A fractured jaw, bruises, bumps, knocks and niggles; he takes it all in his stride.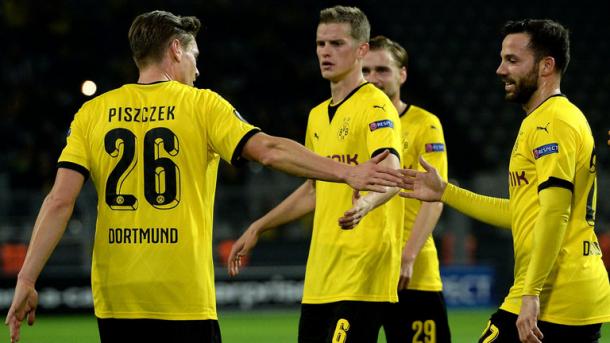 Bender has his say
The deal, which has added four years to his stay, led Bender to thanks Hans-Joachim Watzke, Michael Zorc and Thomas Tuchel "for the trust they have placed in [him]".
He added, "We have brought some very good discussions to a conclusion. I am extremely happy to be wearing the black and yellow jersey into the future."
The midfielder also said he "would be glad" if some of his other team-mates "follow [by signing a new deal] in the coming weeks".
This is, most likely, in reference to Henrikh Mkhitaryan and Ilkay Gündogan. The fans want the pair to stay, and perhaps Bender's words will push them to put pen to paper.