SC Paderborn 07 announced late on Wednesday evening that they had parted company with head coach Stefan Effenberg.
The press release came just before midnight, with the club confirming a press conference would be help on Thursday afternoon to further explain the situation.
During the final part of a busy few hours for the Benteler-Arena outfit, René Müller has taken charge.
Shocking season
Despite winning both of his first two games in charge of Paderborn, things quickly went downhill and they are winless in their last 11 games.
The fall from grace has been as dramatic as it has been quick. In September 2014, they were top of the Bundesliga but now Paderborn are in the 2. Bundesliga relegation zone.
A recent surge from 1860 Munich means the Lions are now two points above the drop zone and Paderborn, with very little positives to take from their current form.
A 11-game winless run, the worst attack in the division and three goals shy of possessing the worst defence; the writing was on the wall.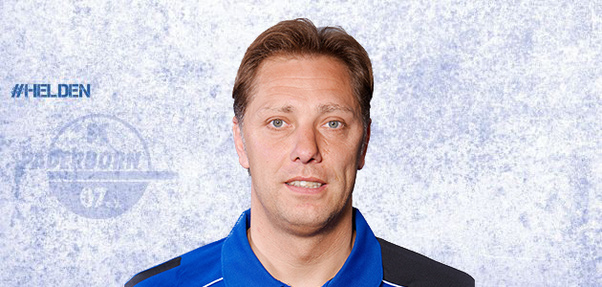 Müller faces tough task to keep Paderborn up
If Effenberg was the normal one, then René Müller is definitely staking a claim for the title of 'the interim one'.
He was previously in charge during the period between Markus Gellhaus' sacking and Effenberg's arrival.
Müller has already welcomed back Mahir Saglik back from a club suspension, in a bid to try and get something of note from their attackers.
He will manage the side through a tough game against Greuther Fürth, before an even more difficult task awaits against St. Pauli.
To top off their schedule before the international break, Müller's men have a mammoth match against bottom club MSV Duisburg which could help decide their fate.