Borussia Dortmund will host the current leader of the Bundesliga, Bayern Munich, in this weekend's must-see game on matchday 25 at the Westfalenstadion.
This game, which is not the so-called "klassiker", will be the most important tussle of the season after the drama on Wednesday; Bayern are under pressure.
Big challenge for Borussia Dortmund
After the victory on Wednesday evening against Darmstadt, the home side are in a good mood. The confidence is on their side at the moment, and playing in front of 'The Südtribüne' will reinforce this feeling; Thomas Tuchel knows that, "We need all fans tomorrow and we need them on our side."
The game on Wednesday was the opportunity for the German coach to rest some of his star players ahead of the clash against Bayern Munich. Therefore Henrikh Mkhitaryan, Marco Reus and Nuri Sahin were given a rest for this game. Right now, everyone is focused on the game and the title race after the Bavarians lost against Mainz.
There are only five points between the two teams right now, that is why the Dortmund's coach said that, "We have a lot to win in this contest. I hope everyone will see that we have a lot to win and are playing at home."
Dortmund will certainly give his best to win this game, but it will not be as easy as the coach declared during the press conference on Friday: "In order to beat Bayern, we need put in a top performance. We will have periods in the match when we suffer, as I except them [Bayern] to be at their very best." He added, "But if we are brave enough to play to our limits, we can also make Bayern suffer." It will be a real battle between two of the strongest teams in Europe this season.
Fortunately, Borussia Dortmund will be able to count on their whole team after Roman Bürki returned after his illness. Only Sokratis is missing due to his muscular injury.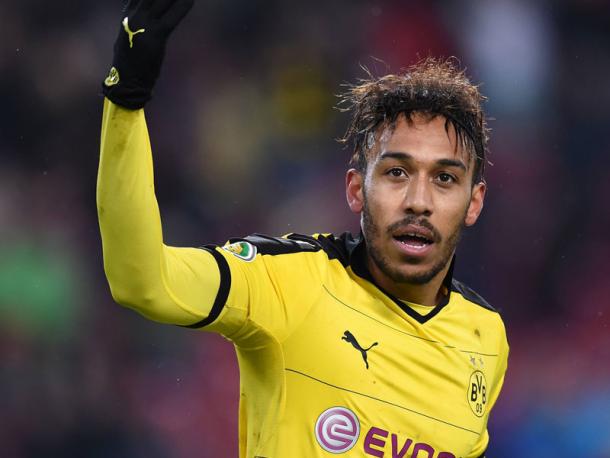 Pressure on the away side
The surprise of the season came on Wednesday at Allianz Arena after Bayern were beaten 2-1 by Mainz. Pep Guardiola was disappointed after seeing Borussia Dortmund now back within five points of them just before the clash on Saturday. Bayern are traveling to Dortmund with weight on their shoulders if they want to stay on top of the league.
A defeat is sometimes necessary to become stronger and both coaches agreed with this theory, as Guardiola said: "We're not perfect. Sometimes you have to lose, in order to understand what you have to do to be an even better team." The game will doubtlessly be very tight, but Pep is excited to get going: "It is one of the biggest matches in Europe. I am excited to be a part of it!" Therefore, the away side will be out for revenge after their defeat. The battle will be hard because Dortmund are especially strong at home.
The away side are still without many injured key players, namely Jerome Boateng, Javi Martinez or Holger Badstuber, but Franck Ribéry and Mario Götze are finally back. Despite that, they are going to play against a team which have won their last seven games at home, scoring at least two goals in 14 of 15 home matches and kept five clean sheets on their last six games.