VfL Wolfsburg have announced further contract extensions today with Noëlle Maritz and Vanessa Bernauer having signed new deals that will keep them at the club until 2018.
Maritz, a 20-year old Switzerland international, joined the club in 2013 after the Wolfburg manager, Ralf Kellerman, spotted her playing for her country at the 2013 Cyrus Cup. Bernauer had a different journey as she played in Switzerland and Spain before landing in Wolfsburg in 2014.
Both players have featured for the club in their various competitions this season and are aiming to help the team rediscover it's previously imperious form.
Manager speaks on the contract extensions
Kellerman seemed pleased with the additional contract extensions considering the long-term injury to midield stalwart, Nadine Keßler. He stated that Bernauer had "taken a lot of responsibility" since this injury and seems to have continued playing well on as other players in the team have come back from their injuries.
He also said that Maritz, despite her age, is very "calm and collected" which is what most managers look for in modern full-backs and seems to have plenty of upsides.
Players happy to continue on at the club
Having won the Champions League and the DFB-Pokal in 2014, Maritz said she signed a new deal as she is keen to continue on in such a "professional environment." She stated that the club was a great place to further her development and she was looking forward to achieving all the "big goals" that a team like Wolfsburg sets out to achieve each season.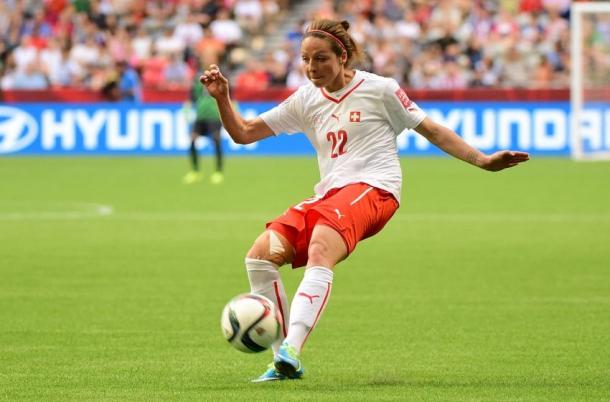 Bernauer also expressed her desire to continue playing with "top quality players" and great facilities. She also was happy to see the confidence the club had in her to offer a new contract and wants to help the team achieve their hopes of clinching the two titles they are still in contention for this season.