Following jeering from large sections of the Hannover 96 home support following their loss to Köln, Ron-Robert Zieler acknowledged that his side hadn't 'done enough,' and that they now need a minor miracle to survive in the Bundesliga. In a disappointing season, they now find themselves ten points from safety with only eight games left.
Fall from grace for the Lower-Saxony side
Having played top level football since the 2002/03 season and finished as high as fourth only five years ago, Hannover's regression may finally be complete should the fail to achieve the 'miracle' needed. Since their landmark finish in the 2010/11 season, Hannover have slowly fallen down the league table and a lower half finish last year was a sign of things to come.
German international Zieler was part of the squad which finished fourth and since then has gone on to make over 175 appearances for Hannover. However, he and the rest of the team have faced growing criticism from their own fans given the performances this season.
After the defeat on Sunday, Zieler remarked, 'I completely understand why the fans are unhappy and were whistling. We were okay in the first half but in the second we just didn't do enough.' The two goals conceded ensured Zieler is still waiting on his fourth clean sheet of the season, having failed to keep one since November.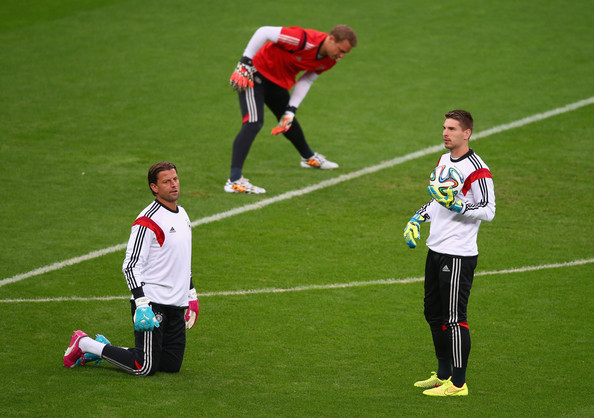 Despite the poor performances from his team, Zieler has found himself repeatedly a part of Joachim Löw's national team set up and featured on the bench in their last match against France back in November.
Miracles needed to survive
With time running out for his club side to make it a fifteenth straight season in the Bundesliga, Zieler pessimistically remarked, 'We need a small miracle so to speak. I can only hope that we play differently in the coming games.' With a must win match away to fellow strugglers Entracht Frankfurt up next for Zieler and his Hannover side, he will be hoping his words ring true.
They end their season away to potential champions Bayern Munich, but play second from bottom Hoffenheim in their last home match of the season in what may prove a crucial fixture in the future of both clubs.