Manuel Neuer has removed doubt about his future with Bayern Munich by discussing his love for the Bundesliga and his familiarity with the league.
The German international shot-stopper, who has long been in the discussion for best 'keeper in world football, has over 300 appearances in the Bundesliga for Schalke and Bayern.
A world cup winner with his country, Neuer also has 63 appearances for Die Mannschaft, and speculation surrounding a possible move to the Premier League has been rife for a while.
Staying put
"I like to play in the Bundesliga," Neuer told Munchner Merkur. "I know the teams that play here and what type of football is played. I like the way our team plays very much."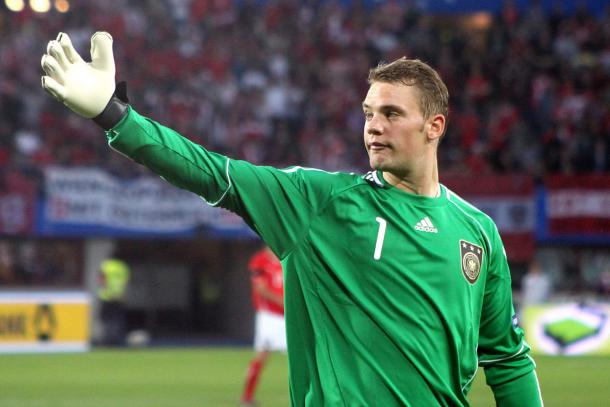 He continued, "I've still got a long-term contract and everything is OK. It all fits. Sometimes there are more lucrative offers but they just don't fit."
Neuer explained, "That's the most important thing at your club, because you live there. You have to feel comfortable. Then you can perform better."
A tough void to fill
Neuer went on to discuss the loss the team will feel when Pep Guardiola leaves to join Manchester City in the summer after three seasons with the Bavarians.
"I've trained under a lot of coaches and always picked up elements that develop a player," said the 29-year-old keeper. "I am always looking forward to new tasks, new ideas of how to play football - Pep has given us a lot regarding all of that."
He concluded, "Especially the tactics, the football brains, how you interpret football, he is one of my biggest mentors."
With Bayern looking the most likely to win the Bundesliga, and with a home Champions League second leg against Juventus to come, there is plenty to be excited about before Pep departs the club.
One thing seems certain; Manuel Neuer will be there well beyond that, and will add plenty more titles to his already illustrious name.