When a young player is thrown into a big club, the process normally begins with a loan move to gain experience. For Kingsley Coman, a loan move from Juventus was quickly transformed into a secure first team spot for German and European giants, Bayern Munich. With the trust of Pep Guardiola fully in him, Coman stepped onto the pitch to face his loan club, Juventus, in the Champions league round of 16 second leg.
The Big Stage
Coman performed on the biggest stage of them all in a way that many senior players would be admired for; assisting the Bayern equaliser and eventually scoring a glorious solo goal, securing Bayern's place in the quarter finals of the competition.
Allegri's praise
The French teenager is currently playing under a 2-year loan deal with Bayern, with an option to buy when the loan expires. At the moment, the Frenchman's future looks destined in Munich, with his former coach Massimiliano Allegri declaring after the game; "He put in a good performance and scored when we gave away too much space, he has developed a lot. Germany suits him because he gets more space there to showcase his qualities."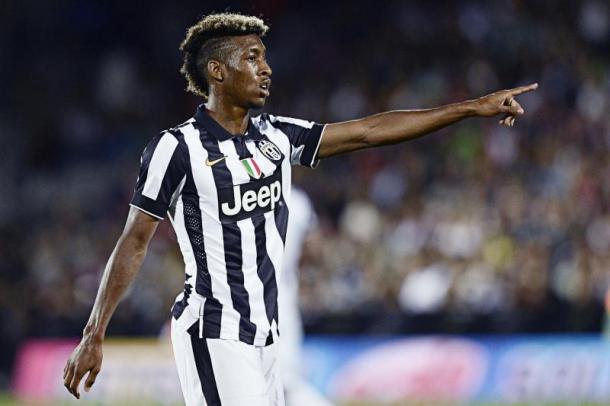 The Italians fell agonisingly short to Guardiola's Bayern after losing grip of a 2-0 lead in which they maintained until the 90th minute, when Thomas Müller clinically fired the game into extra time.
Judgement Time
Allegri was not wrong in mentioning the development of Coman, with a total of 21 appearances and 2 goals for Juventus before his loan spell, Coman has already contributed to Bayern's firing line with 6 goals in 26 appearances in the Bundesliga this season. The Bayern manager admitted he, "cannot ignore Coman's insane talent." With Guardiola's trust firmly in Coman, the future looks bright for Bayern Munich who will face a transitioning period in the near future, with the dominant careers of Arjen Robben and Frank Ribery slowly nearing an end.
The New Era
With the reign of the two dynamic wingers serving Bayern for many years, the question of replacing them will never be an easy one to answer, however, with reassurance in young Douglas Costa and Kingsley Coman, the transition will not be as difficult as it would have seemed just a couple of years ago. With Bayern's attack created around the efficiency of high paced, skillful and goal scoring wide players, there is no wonder that Germany is doing favors for Coman.
With a potential call up to represent France at the European Championships this summer, the teenager will be eager to keep impressing, maintaining his extremely high level of commitment and talent to this current Munich squad.