FC St. Pauli have announced that Marc Hornschuh has signed an extension at the 2. Bundesliga side.
The defender will now remain at the Millerntor until 2020, and follows on from the news that the Hamburg-based outfit signed Waldemar Sobota on a permanent basis.
Showing his potential
Hornschuh arrived in the summer from FSV Frankfurt, though he never played a game in the short time he spent there.
Frankfurt acquired him at the start of that transfer window from Borussia Dortmund, but was quickly picked up by St. Pauli.
They had spied the potential Hornschuh had shown while in the Westphalians' second string side, making over 140 appearances.
Despite doing his time in the club's youth academy, he never featured in a first team game. A calculated risk to sign him by the Northerners, but one which has paid off.
A smart move
Since arriving, the 25-year-old has gone on to play in 22 games and has been a solid member of St. Pauli's back-line.
Also comfortable as a centre-back, he has been deployed on the right by head coach, Ewald Lienen and has two goals this season from the slightly more attacking position.
Lienen's side currently sit in fourth, though they are eight points behind both 1. FC Nürnberg and SC Freiburg with seven games left.
The dream of promotion may have slipped away for now, but they will be keen to put as much pressure on that duo until the final match of the season.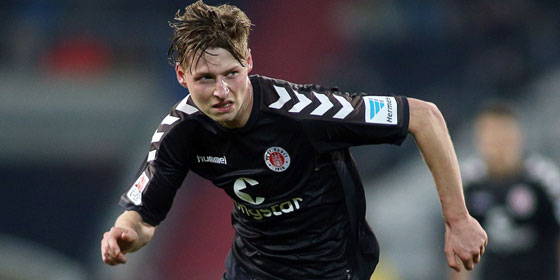 Hornschuh and Lienen share their thoughts
Speaking to the club website on the deal, Hornschuh said: "I felt comfortable at FC St. Pauli from the first day - it was simply a perfect match."
He added, "Working with the entire team is a lot of fun, also the environment is great. I see good opportunities to develop myself together with the crew."
Lienen also had his say: "Marc has from the beginning - both in training and games on the right or the centre-back position - performed very well."
The veteran coach also praised his "heading and tackling" qualities, as well as commending Hornschuh's "personality and sense of responsibility".