On Wednesday, Karlsruher SC announced that they had extended the contract of veteran defender Martin Stoll.
With his deal running out in the summer, the club have acted to tie him down to a further two years at the Wildparkstadion.
The 33-year-old is in his third spell with Karlsruhe, and shows no signs of slowing down his playing career any time soon.
Still going strong
The experienced centre-back has made 13 appearances this season, in what has been a topsy-truvy campaign for Markus Kauczinski's men.
They have failed to reach the previous heights of the campaign before, but have steadied the ship after a rocky start.
Stoll's wise head has been key to that, having spent 13 years at the club across three different spells.
Now in his third, he'll be hoping to see them finish the year strongly and kick on to make a Bundesliga return before he hangs up his boots.
With Kauczinski leaving the club at the end of the season and Tomas Oral taking his place, Still will be keen to play well from now until the end of the season.
He has been with several different clubs during his career, including the likes of SV Sandhausen, VfB Stuttgart, FC Aarau, Dynamo Dresden and Karlsruhe.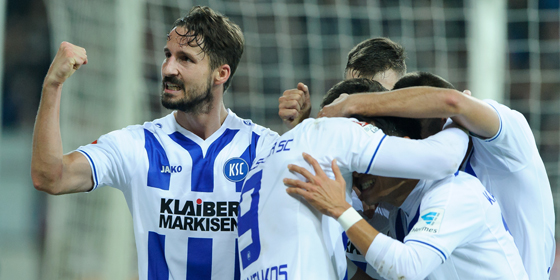 Todt and Stoll have their say
Sporting director Jens Todt gave his thoughts on the news, "With his routine and experience, Martin is an absolute role model at the Wildpark."
Todt continued to heap praise on the centre-half, "Especially in the recent past he has emphatically demonstrated that he is still far from the scrap heap."
Stoll was pleased and "happy" that he could "continue to play an active part at KSC".