Mario Götze has been criticised for not being active enough on the training ground by former Germany international-turned-pundit Mehmet Scholl.
Scholl hits out
Prior to Germany's win over Italy, the EURO 96 winner didn't hold back over his views on Götze: "Why can't he produce consistent performances? For me the answer is obvious - he has to train much, much more."
Scholl compared the World Cup winner's situation to his earlier days, "I remember when he was very young at [Borussia] Dortmund. He was an arrow, he was so fast, he was so athletic. At the moment, he is so far removed from that."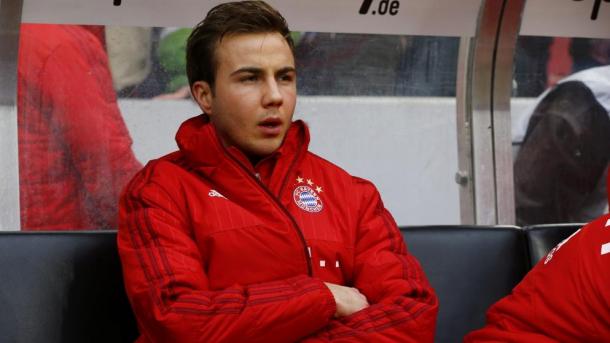 Götze answers back
Following the win, in which Götze scored, the 23-year old denounced his criticiser's words, sounding almost surprised: "He said that? How did he come to that conclusion? Does he come to [Bayern's] training? Or did he just say that?" and acted the bigger man, "If he sees it that way, I will take it to heart. I believe that I train enough."
Götze has failed to live up to the hype since his high profile move from die Schwarzgelben in 2013.
A relatively poor first season didn't convince many, including manager Pep Guardiola who, himself, was criticised for playing the attacking-midfielder out of position.
An unforgettable World Cup ensued, in which the Liverpool target memorably scored the winner against Argentina in Rio, late in extra time, to solidify Germany's four star status.
Last season saw Bayern win the Meisterschale, yet again, with Götze partaking in performances that declined as the campaign went on, albeit injuries were a significant worry.
However, the niggling injuries have come back to haunt him, causing the Bavarian to miss the vast majority of the current season. Being ousted by the likes of Kingsley Coman and Douglas Costa has resulted in Götze being marooned on Bayern's bench.
Scholl's comments may have been foolhardy and premature, especially considering the performance in the following match, but Götze is committed to improving at training, to improve his performances whether that be in Munich or the rumoured destinations of Dortmund and Liverpool.