Thrombosis in the arm comes as even more bad news for Neven Subotic, after playing just seven games for Serbia and Borussia Dortmund combined in 2016 and having already failed to qualify with Serbia for the 2016 European Championships.
Chance for Stankovic, Subotic staying positive
In the wake of his injury, Jon Gorenc Stankovic has been promoted from Dortmund's under-23 squad to cover for Subotic's injury.
He has been permitted not to take part in any contact sport until he has fully recovered from his injury. For now, he will take part in an individual training regime.
Subotic, who has been a regular for his BVB side over recent weeks, told the club's official website: "Under the circumstances I am doing relatively well." When he returns he hopes to "be in better physical condition than ever before".
The Serbian is in good spirit in the wake of the news, and though it will be a lengthy comeback, it is one that he looks certain to overcome. However, for the remainder of the season, he will have to sit and watch Dortmund's title challenge from the sidelines.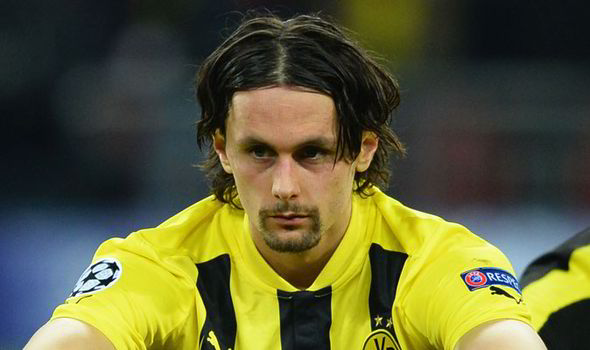 A big miss for BVB
This injury will certainly leave a void in the side which the Westfalen outfit will struggle to fill.
The defensive partnership of Mats Hummels and Subotic was a huge part of Dortmund's 2011-12 Bundesliga championship winning team under Jürgen Klopp.
This experience is invaluable to have when part of a title race with Bayern Munich, and BVB will miss this from Subotic.
Summer move?
Numerous rumours circled earlier in the season that Subotic wants out of Dortmund at the end of the year, after he lost his automatic starting spot with the arrival of Thomas Tuchel. They had died down after a recent extended run in the side, although the temptation of linking up with Klopp again at Liverpool may prove too much.
BVB are also without Ilkay Gündogan ahead of their league clash with Werder Bremen, after he picked up an injury in their top of the table battle against Bayern Munich.