1. FC Köln host Bayer 04 Leverkusen in the Rhine derby on Sunday afternoon as the hosts look to make a late surge for a Europa League finish, whilst the visitors compete for another season in the Champions League.
Peter Stöger almost has a full squad to pick from, with Frederik Sorensen being the only exception who trained individually on Thursday morning.
The Köln manager does not "want to take any unnecessary risks" with the Dane – who joined the Billy Goats in summer.
The last time to two teams faced each other, Köln came out the better team, recording a 2-1 victory at the BayArena with both away goals coming from Dominic Maroh.
"It was a special match both for me and for the team," Maroh told the clubs official website. "I think for the fans, these matches are something special.
"Those feelings translate to the players as well and this is why we are excited about it. I am eager to get things started on Sunday."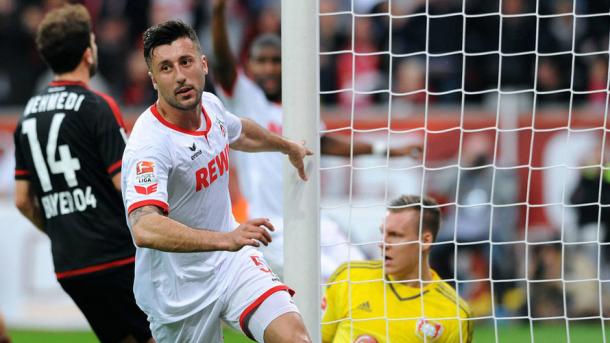 Stöger praised the Leverkusen squad, who have not conceded in their previous four Bundesliga matches: "Each team has its own qualities," said the 49-year-old. "It is a team with quality player in their attack. We have put in some solid performances in the past few weeks and out goal in to be an uncomfortable opponent for them."
At the start of the season, the Köln manager set 40 points as his target for their season, but just six points away from that target and six games remaining, Köln could surpass that with a strong end to the season.
"We will approach the last six matches like finals," said Stöger. "On the weekend awaits a difficult match, but our aim is to win this match and get closer to our goal."
The Mexican dangerman
Javier Hernandez has been a revelation for Leverkusen following his summer move from Premier League side Manchester United.
The Mexican international has found the back of the net on 15 occasions in the Bundesliga this season, whilst netting five in the Champions League.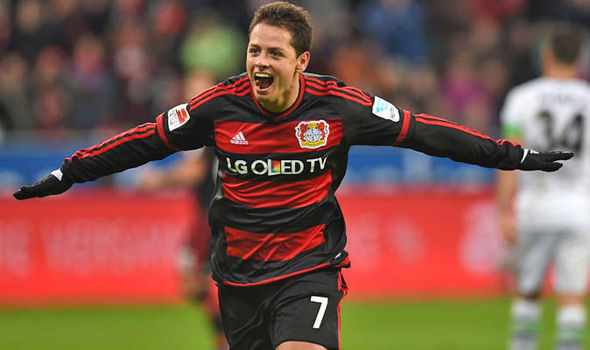 "There is no doubt that Chicharito is an enrichment for the league," said Stöger. "Our task will be to deny him from displaying tat on Sunday."
Köln have 17 wins against Leverkusen in all competitions, losing 28 and drawing 27.
Leverkusen manager, Roger Schmidt is "happy" his team is well prepared ahead of the clash on Sunday, which could welcome back both Lars Bender and Stefan Kießling.
Köln have not done the double over Leverkusen since 1979, which could be a record that stands if Bender has his way, who told bayer04.de "there is still one score to settle."
Ömer Toprak and Kevin Kampl will miss the derby, but both "can be next week," according to Schmidt.
With European fixtures prior to the international break, Schmidt told reporters that it has been an "unfamiliar run-up" to the fixture as his side "have trained much more" since they exited the Europa League against La Liga side Villarreal.
"You can see the sessions have really helped the lads and they are all full of energy and high morale," said Schmidt. "Now we're ready for the derby and we want to win the game."