Just days after promotion to the 2. Bundesliga, Dynamo Dresden have announced that two of their star players will be leaving the club.
Michael Hefele, the captain, and Justin Eilers, their top-scorer, will not extend their contracts which run out in the summer.
Eilers is already confirmed to be joining Werder Bremen in the summer, while Hefele is being strongly linked with a switch to Huddersfield Town.
Both will be missed
Hefele and Eilers have been vital to turning Dynamo's fortunes around from last season and earning them a return to the second tier.
The former has been a defensive stalwart and scored an impressive six goals this year, earning speculation that he too will be joining a club in a higher division.
Eilers has found the net a staggering 20 times this term and is likely to have been courted by more clubs than just Werder.
Dresden will now face a battle to hold on to their other star men, who have also performed extremely well this season.
Janis Blaswich has been in fine form between the sticks, while Marvin Stefaniak's incredible development has seen him contribute 17 assists to the cause.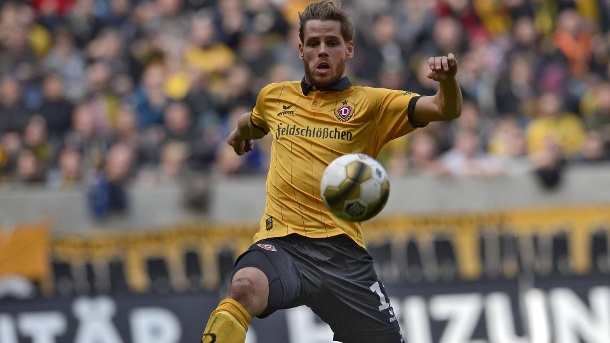 Eichin explains the move for Eilers
For Eilers, the 27-year-old has signed a three-year deal with Werder and will be looking to make an impact higher up the German football pyramid.
"We have followed his progress closely over the last few seasons," chief executive Thomas Eichin told the Werder website.
"He developed well in the Regionalliga and in the third division, and is still improving," he added.
Eichin concluded, "Particularly in Dresden he has showed the danger he poses in front of goal. We are pleased that he has chosen Werder."