Michael Schade, who has been the Bayer Leverkusen CEO since 2003, has extended his contract until 2018.
The intention is to establish continuity at the club management level. Werner Wenning, chairman of the club's supervisory committee, told Bayer04.de, "under the leadership of Mr Schade, Bayer 04 have achieved all the set targets, both on the pitch and on the financial side".
Increasing International presence
"Over the last three years he has reorganised the structure of the club in a number of areas, driven forward our international presence and used advertising and marketing activities to produce continuous growth". The signing of Javier Hernandez surely boosted Leverkusen's worldwide popularity, especially in Mexico.
Die Werkself will be looking to improve in Europe over the coming years under, Schade's reign, bringing in an even bigger following for the club.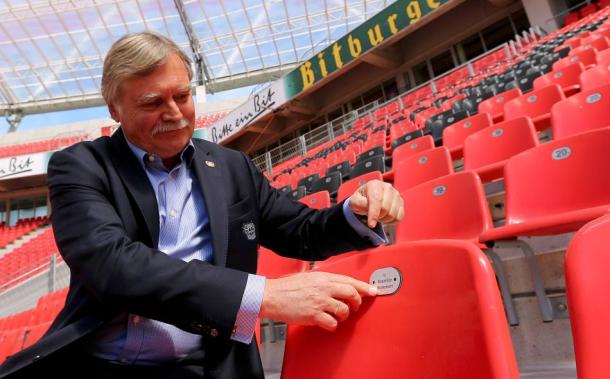 "I'm looking forward to continuing work with a very committed team"
Schade told Bayer Leverkusen's official website, "I'm very happy with this vote of confidence" as he looks ahead to yet another season of Champions League football with the German side.
"We're working hard to keep the squad together, and strengthen where we need," positive news for die Werkself fans, following Yurchenko, Kießling and Bellarabi committing their future to the club.
Schade also briefly mentioned their targets for the future. Saying that they are "ambitious targets". Maybe a league title or even European success is on the cards.
Schade rewarded for his work
Schade has been very busy over recent weeks. Firstly, signing club veteran, Stefan Kießling to a two-year contract, which will also see him take a role at the club come the end of his contract.
The CEO has also signed the Ukrainian under-21 captain, Vladlen Yurchenko, to a two-year contract activating a clause in his contract. It's clear the CEO is looking towards the future, with the signing on Yurchenko.