Hannover 96 are in mourning today after losing promising youth talent Niklas Feierabend in a car crash early on Sunday morning.
According to local police, the 19-year-old was one of three backseat passengers who were fatally injured when their vehicle left the road and hit a tree at 5:45am CET.
The young attacker had captained the under-19 side just a day before, during a 3-1 win over RB Leipzig. He had also just turned 19 three days prior to the accident.
"We will never forget you"
Hannover released a statement on the club website to announce his tragic passing.
"This morning we received the terrible news that our 19-year-old forward lost his life after a car crash in the early hours of this morning," it read.
"In this difficult time, our deepest sympathy goes especially to his family and friends and everyone concerned," the statement continued.
It concluded, "All players, coaches, staff, fans and the entire environment of Hannover 96 are deeply shocked."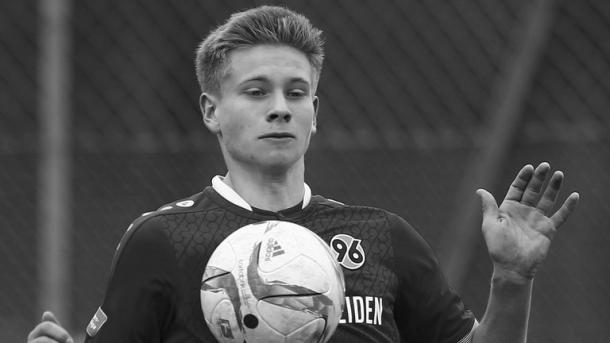 A promising career ahead
Not only is it sad to see any life cut short in such circumstances, but Feierabend was beginning to make a name for himself.
Comfortable through the middle or on the wing, his 11 goals and four assists in the A-Junioren Bundesliga Nord/Nordost has Hannover sitting fifth with one game remaining.
In fine form during the league, but also in the DFB-Junioren-Vereinspokal, four goals and another four assists set up a final with Hertha BSC.
His play had been simply too good to ignore, and earned him a professional contract with the club with whom he had began his adventure into football.
VAVEL would like to extend their deepest sympathies to Niklas' family, friends and Hannover 96 during this difficult time.