Borussia Dortmund midfielder Ilkay Gündoğan has dislocated his kneecap and will miss the upcoming European Championships, the club have announced.
The 25-year-old has added to his growing list of injury woes after the injury occurred during a game of basketball whilst warming up for training.
As a result, Gündoğan will also be absent for Dortmund's final two Bundesliga games and the DFB-Pokal final against Bayern Munich.
The latest in a long line of injury troubles
Unfortunately for the talented midfield man, this is not the first time he has suffered a serious injury setback.
Gündoğan missed the almost all of the 2013/14 season with back problems, which were only solved with spinal surgery.
The last two years have seen him appear in 23 and 25 domestic games respectively, and he has featured an impressive 40 times in all competitions this campaign.
He has been in fine form this year, looking back to his best before the spinal injury curtailed his progress.
This will be the second major tournament in a row which Gündoğan has missed, as he was unavailable for the 2014 FIFA World Cup win.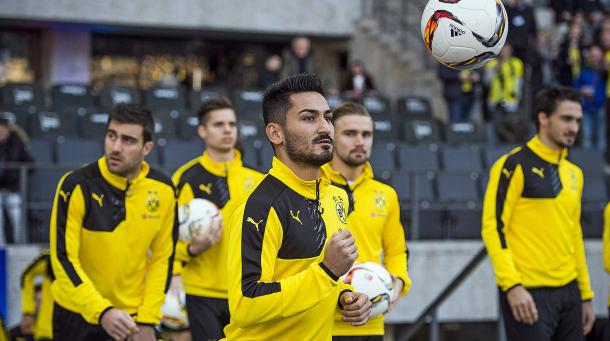 Plenty of replacements
Unlike last season and those before, Dortmund fans are able to breathe a sigh of relief with the rest of their squad remaining healthy.
Shinji Kagawa has debutised for Gündoğan in recent weeks - not a bad replacement by any means - and has excelled in the German's absence.
The emergence of Julian Weigl as, arguably, the surprise star of the season has also given the likes of Kagawa and Henrikh Mkhitaryan the platform to go and play.
However, even if injuries have been kind, both Germany and Dortmund are better teams when Gündoğan is fit - and everyone will wish him well with the recovery.