Schalke 04 and Gazprom have extended their sponsorship deal for another six years, with their relationship to now go on until at least 2022.
The club released an official statement saying that the decision to renew the deal had been made at the back end of last month, before being announced this week.
Bild have since reported that the contract could be worth up to €150 million, which, if true, will provide Schalke with a massive boost going into the transfer market this summer.
Controversial dealings
While the reported financial benefits may please the fans, especially with them only just scraping into Europe this season and needing some summer recruits, the dealings with Gazprom do not.
The Russian gas company have connections with controversial Russian President Vladimir Putin, as does Schalke's chairman of the board of directors, Clemens Tönnies.
Speaking about the deal, Tönnies told the club's official website that he is "really happy" to have prolonged the Bundesliga outfit's relationship with Gazprom, having "worked together closely" with them "for years now" - the initial sponsorship beginning back in 2007.
The club's marketing director, Alexander Jobst also spoke about the deal, citing the "large contribution" the company will make to the Schalke's "financial stability," but the words from both did not stop Tönnies being the subject of boos on Saturday before the team's final home game of the season.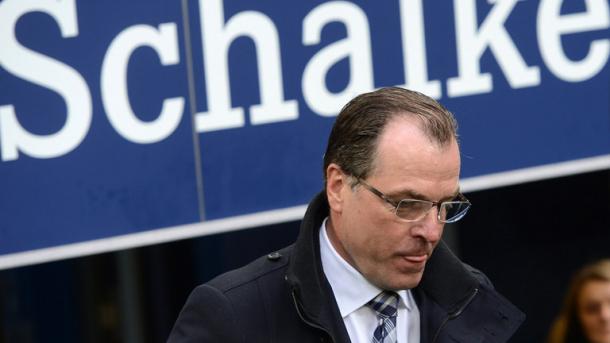 Finances receive a big boost
Meanwhile, the result in Saturday's game will have served as a reminder to Tonnies and the club that they need to make use of the funds they will receive from Gazprom. It may have also had this affect on some fans.
Schalke drew 1-1 with FC Augsburg in the final home game of the campaign, and also bid farewell to defender Joel Matip in the process. The Cameroon international is bound for Liverpool this summer, while a whole host of other names could depart.
There have been murmurs of an Ajax return for star striker Klaas-Jan Huntelaar, and doubts over the futures of other stars could enter the turbulent transfer talk machine in the coming weeks after Saturday's result washed away any hopes of the club securing Champions League football for next season.
Now though, the club's certainly have the funds to compensate for any more losses that could put a dent in next season's top-four hopes.