Despite staring relegation in the face, VfB Stuttgart have extended their sponsorship with Daimler AG.
The new deal will carry through until 2019, and will see the company remain the focal part of the club's sponsorship.
Extended co-operation
With Mercedes-Benz's factory and museum both based in close proximity to the Mercedes-Benz Arena, there has always been a close association between the two parties.
The stadium was renamed to what it is currently back in 2008, and Mercedes-Benz Bank became the chief sponsor of the club in 2012.
This latest extension will see them continue as the main sponsor and also take pride of place on the VfB Stuttgart youth team shirts.
A vote of confidence
Given the dire circumstances that the team find themselves in, this is welcome news for the club.
Stuttgart must beat VfL Wolfsburg on Saturday to have any hope of staying up, but even then they must hope results go their way.
Not taking into account a big goal difference swing, the Swabians need Eintracht Frankfurt to beat Werder Bremen - otherwise it will be curtains for their Bundesliga stay.
Should Stuttgart drop down to the 2. Bundesliga, it will be the first time in 40 years they'll not be involved in the top tier.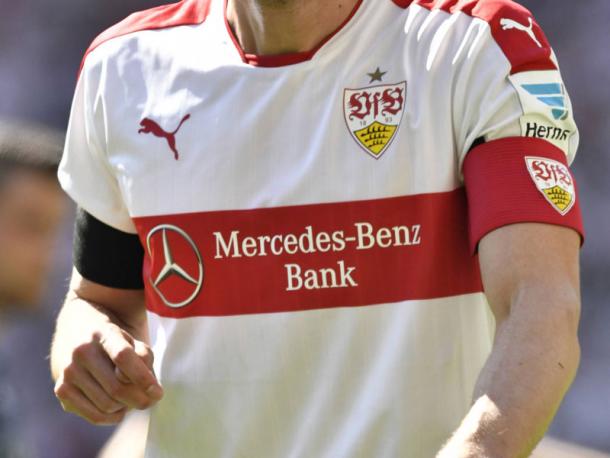 Mercedes happy to be a part of the future
Dieter Zetsche, Chairman of the Board and Head of Mercedes-Benz Cars of Daimler AG, explained the decision to extend on the club website.
He said: "As a Stuttgart-based company, we are closely connected to the city and the region."
Zetsche continued, "This is also true for VfB. We are committed to VfB Stuttgart and cross our fingers for the last game of the season.
"The situation is difficult, but in football anything is possible," he concluded.
Franz Reiner, CEO of Mercedes-Benz Bank, added: "With the extended commitment, we show that we firmly believe in VfB. Many of our employees are loyal VfB fans."