1. FC Union Berlin have already tied down their manager for next season, and are now turning their attentions to the players.
Goalkeeper Jakob Busk has been tied down by the club for another three years, meaning his contract now expires in 2020.
His original deal ran until 2017 but he has been rewarded for some solid showings between the sticks since his arrival.
An impressive start to his time in Berlin
The 22-year-old installed himself as number one after his arrival from FC Copenhagen in January, and has gone from strength to strength since.
He has looked calm, confident and reliable in the Union goal and has kept an impressive six cleansheets in 14 games.
Busk's six shut-outs so far are already more than he managed in 40 appearances with AC Horsens, Sandefjord Fotball and Copenhagen combined.
Seven wins in those 14 matches have seen Union shoot up the table, and they are still in with a chance of finish fifth this season.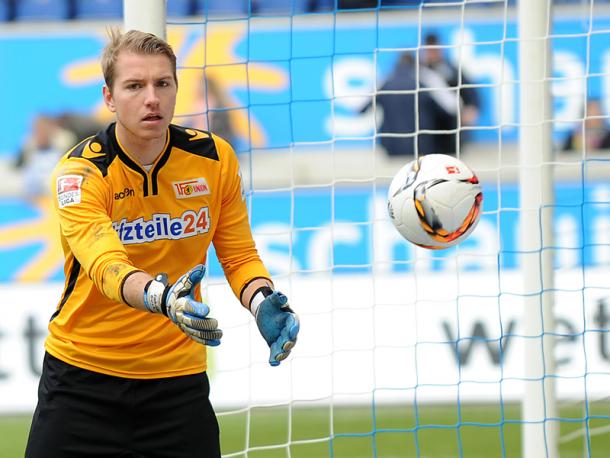 Schulte and Busk have their say
Busk, speaking to the Union website, said: "I felt very good from the beginning at Union. I was extremely well received by the whole club."
He continued, "For me, as a young goalkeeper, it's important to play regularly. I see tjhe best chance to do that at Union in the next few years."
The stopper concluded, "I would like to continue to develop and, therefore, I am to remain here until at least 2020."
Helmut Schult also added his thoughts, "After his move Jacob immediately integrated into the team well and showed that he is a talented goalkeeper, who has a lot of potential."
Schult also said, "On the pitch he has proven that he can and wants to take responsibility."
He finished by commenting, "We want to continue this positive trend with him in the coming years and are pleased therefore that he has extended his contract beyond 2017."