Charles Aranguiz made his long-awaited Bundesliga debut for Bayer Leverkusen against Eintracht Frankfurt after signing for the club nine months ago. The Chile international is aiming to repeat last years' success in the Copa America when the centenary edition kicks-off in June.
The 27-year-old lifted the Copa America in his home city of Santiago when Chile beat Argentina via a penalty shootout. Aranguiz has made the preliminary 40-man squad of Juan Antonio Pizzi's side and the midfielder is hoping his performances on his return to the Bayer Leverkusen squad will be enough to secure a place in the final 23.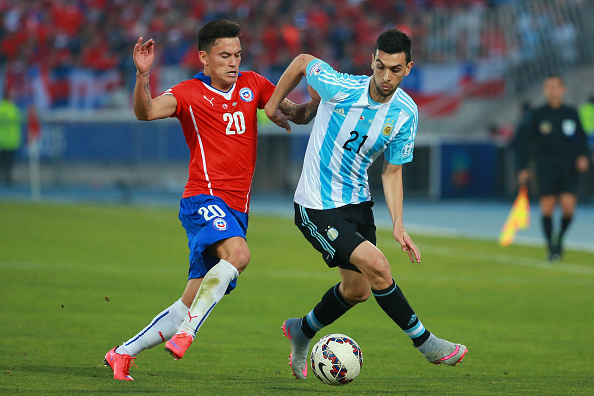 "I really want to be there. The aim is to fight to try and win the trophy [again]," Aranguiz told Bundesliga.com. "I hope to be chosen to go to the Copa under the new coach. He'll decide whether or not I'm part of the squad."
Bundesliga stars called up to 40-man squad
Fellow Bundesliga stars Arturo Vidal (Bayern Munich), Eduardo Vargas (Hoffenheim) and Miiko Albornoz (Hannover 96) have been named in the preliminary squad for the centenary tournament.
The flux of Chilean stars to Europe "has benefitted the national team," according to Aranguiz. "Eduardo is a very quick, very strong player and when he's given the playing time he's always going to be scoring goals."
Aranguiz also had praise for fellow midfielder Vidal who is a "warrior" and "someone who fights" for every ball.
During the 2015 Copa America, Aranguiz scored twice en route to the final before netting in the penalty shootout against Argentina.
The Bayer Leverkusen midfielder has scored an average rating of 7.25 on whoscored.com, scoring his first goal for die Werkself in a 2-1 defeat against Borussia Mönchengladbach.
"It felt good," said Aranguiz. "Scoring a goal is always going to help you and increase your confidence."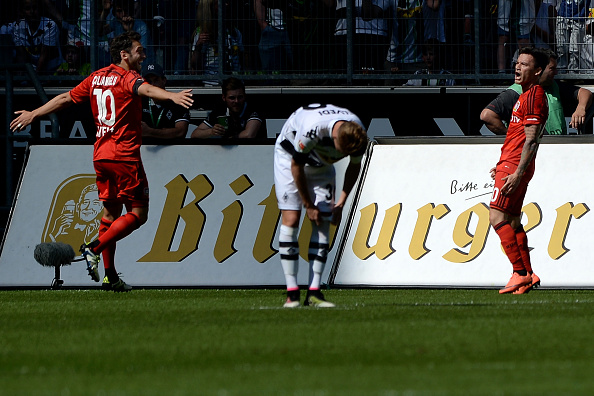 "There's one game left [of the season] now and I hope to keep making the most of the time I play so that I can go to the national team in good shape."
Aranguiz' performances for SC Internacional prompted Bayer Leverkusen to sign the tireless Chilean midfielder – who is likely to start in Roger Schmidt's XI against Ingolstadt on Saturday.
"It's an important game," said the midfielder. "We want to end the season as well as possible and in front of our fans in our home stadium on a high."
Chile have been drawn in Group D and will face Bolivia, Panama and Argentina.