The Bundesliga has been busy today, with new deals around the grounds - Claudio Pizarro's one-year extension at Werder Bremen the big one.
Elsewhere, Josuha Guilavogui has finally become a VfL Wolfsburg player on a permanent basis, after two years on loan from Atletico Madrid, and Christian Mathenia has joined Hamburger SV in a pair of headline-making moves.
One renewal, two transfers
After 14 goals in 28 Bundesliga appearances this season, Werder legend Pizarro has been handed a one-year extension.
Speaking to the club's official website, the 37-year-old forward said that he was feeling "very good" about the opportunity to continue with the club, one he described as "special."
He continued: "It was a difficult, but also really great year for me. I hope that we can have a better season next year, for the fans and for the whole city. I want to give my all for that."
Elsewhere, we saw Guilavogui put pen to paper on a three-year contract with the Wolves, finally leaving Atletico after two years away in Lower Saxony.
The club has become his home in the past 24 months, and so to sign a permanent deal with what he described as a "fantastic club" has made the Frenchman "really happy," he told their website.
"I felt really happy from my first day in Wolfsburg," he revealed, adding that that is why he's "always wanted to stay."
The final big transfer news in Germany's top flight today was the news that Christian Mathenia has joined Hamburg, leaving SV Darmstadt 98 to sign a three-year deal.
The 24-year-old goalkeeper has had a splendid season, and Hamburg CEO Dietmar Beiersdorfer spoke highly of him to the club's website after the announcement of his signing.
"Christian is a young German goalkeeper who has proven his class this season in the Bundesliga, repeatedly demonstrating the large development potential he has," Beiersdorfer said as the former 1. FSV Mainz 05 stopper prepares himself for a new challenge.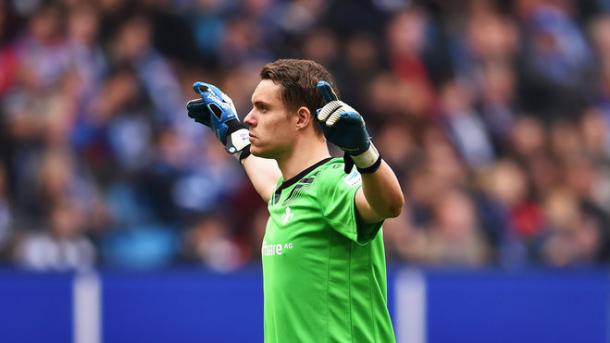 The future is bright for Dortmund
Meanwhile, there's been nothing but positive news coming out of Borussia Dortmund today.
First and foremost, Youth Co-ordinator Lars Ricken has been given a new deal at the club that will run until 2021. Speaking to the club's website, Chief Executive Officer Hans-Joachim Watzke described the decision as one that is "only logical," given the performances of the club's youngsters.
"Our youth teams have developed very well," he said. "At every level between U14 and U19 our teams have finished in first place, with one exception," and so the club have rewarded Ricken with a longer stay.
Meanwhile, Ousmane Dembele was signed earlier this week in another deal with an eye on the future, an 18-year-old highly rated on the continent, and he has spoke about how Dortmund were always his first choice for a move.
Speaking to Sport Bild, he described the club as the "perfect" one for "young players," something he believes has been shown in the past.
"I had a lot of offers, but I made it clear right from the start that I was only interested in joining Dortmund. I knew right away that I only wanted Dortmund."