Hannover 96 have confirmed that youth academy centre-back, Waldemar Anton has signed a two-year extension.
The 19-year-old's deal was set to run out in 2017, but the further two years added will take him through until 2019.
Having made his debut this season and featured regularly since, the future looks bright for the youngster.
Hannover through and through
Anton has been with Hannover since 2008, when he was just 12. He moved to the Lower Saxony side after spending his early years with Mühlenberger SV.
Since then he had advanced through their various youth sides and onto the first-team this campaign, making eight appearances.
After joining almost eight years ago, Anton has gone on to feature in the A-Junioren Meisterschaft finals - where they fell to a heavy defeat against Hoffenheim in the final.
Despite that, he has been captain of different age groups and led them to great success; continuing on the great reputation of the club's youth outfits.
Comfortable across the back-line or in defensive midfield, it was in the latter position where he burst onto the scene with a goal against Borussia Mönchengladbach.
Even though they could hold off relegation, it could be a blessing in disguise for Anton - he may find himself heavily involved next season.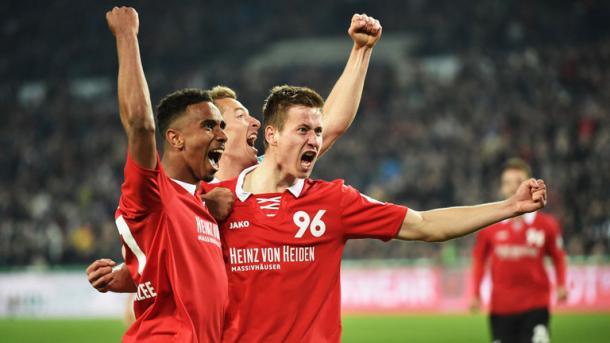 Bader and Anton have their say
"Waldemar identifies with the club and has made it clear that he is ready to play for Hannover 96," sporting director Martin Bader said.
He believes "the early extension of [Anton's] contract" is another case that "shows the club's philosophy" in terms of their "young players" and the academy.
Bader was full of praise for the youngster, commenting: "He is at the beginning of what will definitely be a long and exciting career."
The sporting director admitted they were "quickly convinced" that keeping Anton at the club for the "long-term" was "the right way to go".
Anton, also speaking to the club website, added: "I feel very close to Hannover 96. That is why it wasn't a difficult decision when the club spoke to me about extending."
He concluded, "I want to feel supported and continue to develop." Under Daniel Stendel, this will surely be the case.