After the disappointment of missing out on a shot of promotion to the top tier by one place, FC St. Pauli have already started their summer business as they look to go one further next season - extending the deals of stalwarts Robin Himmelmann and then Lasse Sobiech.
The departure of Lennart Thy will hurt the club massively this summer, with the star forward to return to former club Werder Bremen after four years away, but there's plenty for the 2. Bundesliga side to get excited about still.
Ryo Miyaichi's return from almost an entire season out injured will be like a new signing, while the news that key players such as Himmelmann and Sobiech - as well as Joël Keller, who signed a new deal last week - will be sticking around is huge.
It's almost all positive news for the Freibeuter der Liga then, which will certainly help cushion the blow of losing Thy.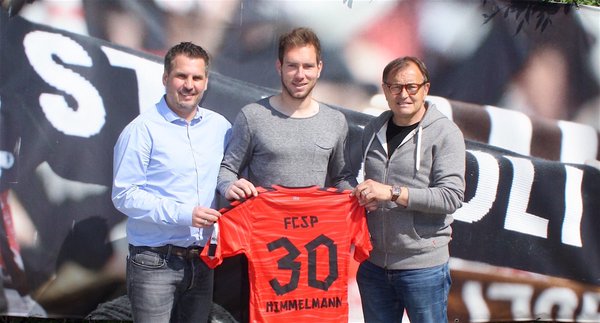 Solid spine staying put
After conceding 39 goals in 34 games last season, it's at the back where St. Pauli need to improve, and so keeping their key components in defence is great news.
Despite that poor defensive statistic, goalkeeper Himmelmann and defender Sobiech were star performers in the season gone and will be important for the team if they are to improve at the back.
Sporting director Thomas Meggle is delighted with the business done already by the club, describing Himmelmann as someone who "has developed into a leader on and off the pitch" and Sobiech as the same; a man who takes responsibility, "especially when things are tough."
Meggle is aware of just how key they were this year in St. Pauli's push for promotion too, telling the club's official website that Sobiech is "one of the best centre-backs in the league" and that Himmelmann "secured a number of points for us with his saves" in an "outstanding" season.
The players themselves are delighted to be staying around too. The club's first choice stopper revealed that he is sticking around as he sees potential in the team, saying they are "developing in a very positive way."
"I'm convinced my place is in goal at the Millerntor," he added.
Sobiech agrees too, saying: "I made a conscious decision in favour of St. Pauli because I see great potential in the club and the team and because I want to achieve things here."
It's now up to the club to ensure this potential is reached with the recruitment of a few more players to build on what they already have, but St. Pauli are certainly in good stead heading into 2016-17 after a strong campaign with plenty of positives.