Mario Götze's future at Bayern Munich remains in doubt as he was warned by club CEO Karl-Heinz Rummenigge that he will not be first choice under Carlo Ancelotti next season.
Liverpool switch?
The 23-year old struggled to break into Pep Guardiola's plans last season, making just 14 league appearances due to injuries and form. With his former boss Jurgen Klopp now at Liverpool, there have been plenty of rumours linking the World Cup winner with a move to Anfield and Bayern Munich's recent comments may strengthen said murmours.
Rummenigge told Kicker, "Mario knows the thoughts of Bayern. Everything was clearly and seriously explained to him Mario." The CEO added, "He knows what the club thinks and what the club thinks. He has to evaluate for himself whether he wants to play constantly."
There are no guarantees for the midfielder's future at Bayern Munich but it remains to be answered whether he wants to leave or stay and fight for a place at the Bundesliga champions. The young German will have plenty of big decisions to make in the coming months but decided to split from his agent recently, as well as coming out and saying he was looking forward to working with Ancelotti.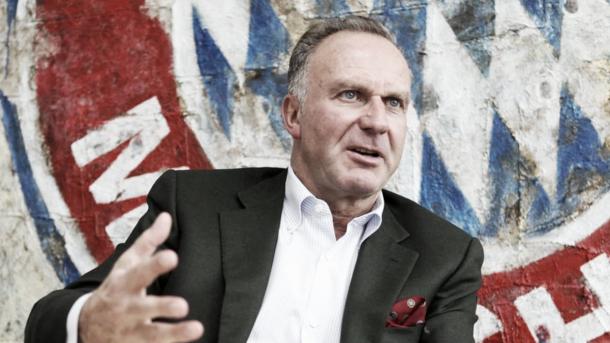 A move that never went to plan
Götze's move to Bayern hasn't exactly worked out as well as most expected but still only 23 and with a World Cup winning goal under his belt, he has plenty of room to grow as a player and find his form yet again. His contract expires at the end of the 2016/17 season but the midfielder may want out this summer as he searches for playing time.
Despite the injury-ridden season, Götze was called into the Euro 2016 squad for Germany and will be hoping to find form there ahead of the new season, no matter what club he is at in August.