Neven Subotic has told local media that he is going to discuss his future with the Borussia Dortmund hierarchy, after a lack of first-team minutes.
The Serbian centre-back has been hampered by injury in recent seasons, and linked with a move to Liverpool and former manager, Jürgen Klopp.
Subotic, who was speaking to Ruhr Nachricthen, said he has been a footballer for "10 years" and that "last season was the first" where he struggling to feature regularly.
He made just 11 appearances in all competitions this term and, even with niggles and knocks, is far from what he is used to.
After missing a combined four Bundesliga games across his first three seasons, during which he helped BVB to the first of two league titles.
The campaign after saw him feature less but Dortmund claimed an historic double, as he continued to excel under Klopp's management.
Steady decline in minutes
Play time has gradually got less and less in recent years, mainly due to his on-going injury woes; Subotic is currently out with thrombosis.
In what was a "phenomenal season" under Thomas Tuchel, his first in charge, he appreciates that "the coach cannot keep everyone happy".
Subotic continued, "But I did not become a footballer to get paid for warming the bench. I want to play. I am a fighter."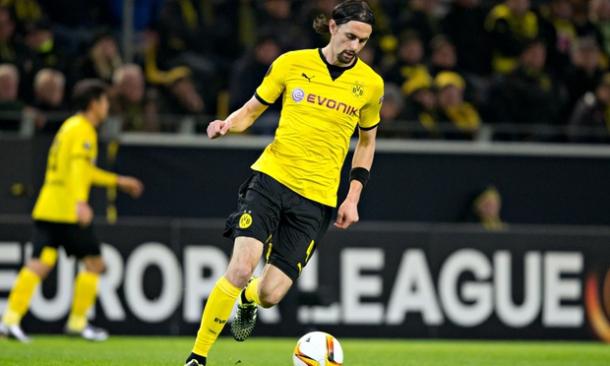 Is a move on the cards?
The defender admitted he really "appreciate[s] the club, the team and the fans", though was keen to emphasise that there was a need to "discuss [his] future".
Subotic added, "I will have to wait and see what the club want and whether that matches my expectations." He confirmed he will "be open if that's not the case".
Having played under Klopp for almost his entire career, though he downplayed any murmurs regarding a move away from the Westfalenstadion.
"But we are not there just yet. I always have to laugh about transfer rumours a bit," he said. "Sometimes it looks like others know more about my plans than I do."
Quotes via GOAL.com