Stefan Reinartz announced his decision to retire from football late on Friday evening, following a torrid time with injuries.
The former Bayer Leverkusen midfielder had made the move to Eintracht Frankfurt this season, but further woes brought an end to his career.
A terrible shame
Reinartz had worked his way through the Leverkusen youth academy, which has produced many stars of a similar ilk down the years.
Despite being around the squad since the 2007-08 season, it wasn't until two years later that he would get his first-team shot.
From there he went on to establish a spot in the Bayer eleven, racking up over 200 appearances between the Westphalian outfit and Frankfurt.
On the international front, Reinartz earned three caps for his country, the most appearance came in June 2013, when he featured in a thrilling 4-3 defeat to the USA.
The defensive midfielder also made the cut for Joachim Löw's 2010 World Cup in South Africa, where Germany reached the semi-final stage.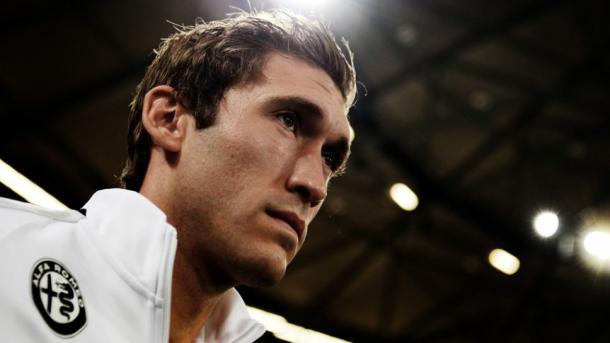 Reinartz's statement
Persistent heel trouble throughout the last three seasons, as well as groin and knee injuries, mean that it just wasn't possible to continue.
"My last three years as a player have been shaped by a great deal of injuries and therefore disappointments," said Reinartz.
The statement, released on the Frankfurt website, continued: "I played football with complete dedication and I believe that's the only way you can be a professional."
Reinartz added, "After suffering my last three injuries within the space of six months, I no longer have that same conviction that this is the right path for me in the coming years."
He concluded, "That is why I see it as my responsibility towards the club, my team-mates and the fans to make this decision."
Quotes via Bundesliga.com